A Translation Agency With Expertise In Varied Industries
Tomedes translation company is an industry leader precisely because we're able to support almost all industries, whether it be in the medical, financial, technical and legal fields. From businesses to individual clients in these fields and more, Tomedes can broaden your horizons.
Certified Translation Services
Our certified translation services in Houston can provide services for your university as well. If you need translation for your university documents, we can certify and authenticate so that these certified translations will be accepted into all universities, institutions, and governments. There's no need to worry about your university needs.
At the same time, if you're a business needing certified translation services in Houston for your documents, Tomedes is certified by the American Translator's Association. This makes it easier to grow your business and smooth your global operations. If you're ready, Tomedes is here to make it happen.
Our Translation Services in Houston
Tomedes is rightly called one of the best translation services in Houston because of the wide variety of services available, including:
---
Technical

Translation
Services

For technical translations necessary for highly specialized businesses, Tomedes' translators are industry experts. They know how to translate technical terminologies within technical fields. They're technical writers, technical translators, and technical post-editors. They're versed with the fields.

GET STARTED
Legal

Translation
Services

Legal translation services are necessary for all fields of law: constitutional, corporate, intellectual property, environmental law and more. Legal translations must be done by legal translators--thus Tomedes is highly equipped to do so, with our large network of translators.

GET STARTED
Document

Translation
Services

Don't go looking for document translation services aside from Tomedes. Documents translated by Tomedes accurately represent the original, and our ATA certifications will make sure of it. For applications in universities and the USCIS, we can translate your transcripts, birth certificates, and other essential documents.

GET STARTED
Medical

Translation
Services

Translation, interpretation, and transcription is essential to the medical field. With Tomedes' medical interpreters, medical transcriptionists, and medical translators, you can make sure your patients' needs are 100% taken care of, no matter what language they speak.

GET STARTED
Marketing

Translation
Services

For all your relevant marketing and advertising needs, Tomedes can provide you with highly specialized industry standards. Our multilingual SEO experts, marketing localizers, and advertising translators can build multilingual websites, content, and branding for your business.

GET STARTED
Interpreting


Services

Tomedes' Houston interpreters can level the playing field through new technologies in the field. Whether you need simultaneous, consecutive, or any other types of interpreting services, Tomedes has the right service for you. Don't hesitate to ask.

GET STARTED
More

Translation Services Available
If you're tired of searching for "translations near me," Tomedes has a wide range of translation services available, including website translation services and marketing translation services. If you're searching for the most relevant translation services in Houston, TX for you, Tomedes is here. We respond within 30 minutes, any time, at all times.
GET STARTED
A
Translation

Company In Houston You Can Count On
There are more than 145 different languages spoken in the Houston area alone. That's why it might be easy to get lost in the cacophony. Make sure your voice is heard, through professional translation services in Houston that will extend your business to new horizons. Our client satisfaction rate is 97%, and we're trusted by Android, Google, and other Fortune 500 companies. Choose the best. Choose Tomedes.
Looking

for a Certified Translator in Houston?

With more than just translations, Tomedes prides itself on a network of certified translators in Houston. Our thousands of translators are available throughout the world, to make sure your translations are done by native speakers.

CONTACT US
Houston

Translation Office
---
Tomedes Ltd.
HOUSTON, TEXAS, USA
Contact

Us Anytime
---
+1 985 239 0142
support@tomedes.com
Translation Services in more than 120 Languages and 950+ Language pairs
Tomedes' translators are versed in two or more multiregional languages, making them a perfect fit for your needs. Here are popular languages used in the Houston area which we specialize in:
---
Popular Languages in Houston
Spanish

Translation Services

There are 1.3 million people who speak Spanish in Houston, Texas, so translations may be a necessity for communications from English or any other language to Spanish, and vice versa. That's why our language pairs for Spanish are so varied. Get started today, and start accessing those 1.3 million Spanish speakers.

GET STARTED
Russian

Translation Services

An astounding 60,000 people speak Russian in Houston alone. That means that translation services will be ultimately useful for Russian speakers in Houston as well as businesses looking to branch into Houston. If you're looking to translate from any of our other languages into Russian, or vice versa, you can contact us now.

GET STARTED
Chinese

Translation Services

The third most-spoken language in Houston is Chinese, spoken by 40,000 people in Houston, Texas. As a language of business, Chinese may be a necessary language for you. If it is, get in touch with Tomedes Chinese translators now, who can translate from English to Chinese and Chinese to English.

GET STARTED
Korean

Translation Services

The impact of the Korean language on popular culture worldwide is not to be underestimated. That's also why it's a popular language in Houston, and why translation services are fully equipped to deliver Korean translation services. If you're looking at the Korean language for business or individual needs, contact us today.

GET STARTED
Arabic

Translation
Services

Arabic is one of the oldest languages in the world, and spoken by Houston residents majorly as well. Tomedes can fully deliver Arabic translations for you or your business to expand in Houston or globally. Partner with Tomedes today, and see the growth you can bring to your business.

GET STARTED
Portuguese

Translation Services

Portuguese is another most commonly spoken language in Houston, and spoken by about 220 million worldwide. Portuguese is spoken in wide-ranging parts of the world. Portuguese can be paired with English, Spanish, or any other language for translation. Just ask Tomedes, who are experts in language translation.

GET STARTED
---
If you're looking to translate to and from French, Italian, Hindi, Vietnamese, Tagalog and other languages, Tomedes can accommodate your requests. We don't only support every major spoken language in the world, we also have a list of rare languages.
GET STARTED
24/7 Customer Service
Personal project manager
Support and assistance via email, phone and chat
1-year guarantee
Post-completion project support
Comprehensive quality assurance
Fast Delivery
Availability for urgent orders
Working around the clock to provide the best, fastest service
75,000 Business Customers
Fortune 500 companies trust Tomedes translation agency
Official and selected Google and Android partner
What Our
Clients

are Saying About Us
4.9 out of 5 stars (1,798 overall reviews)
"Speedy return &
reasonably priced"
A translation company well equipped with knowledge of hundreds of different languages - speedy return & reasonably priced.
Katherine Lindsay
"Tomedes has been nothing but kind, knowledgeable and efficient!"
Tomedes has been nothing but kind, knowledgeable and efficient! At first, we utilized their translation services to translate a few sensitive documents, and mostly recently used interpretation services to assist with HR needs. Everything was seamless! I trusted Tomedes so much they're now working with other departments in my company. We're working on an even bigger project: interpreting a multi-language Zoom meeting!
Ashrena Ali
"Efficient and very good customer service."
Efficient and very good customer service. The Tomedes team helped us translate our core content into Turkish, Korean, Polish, and Italian. They were very responsive and quick to help us address any issues related to timeline and quality of translation. It was helpful to get spreadsheets from them to track their progress. I would recommend the Tomedes team to any computer science curriculum providers.
Jorge Castro
Fully
Accredited

Translation Services

ATA Corporate Member
Number 272444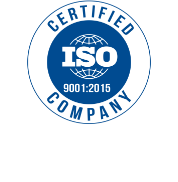 GET IN TOUCH
Have some questions or suggestions? We're committed to providing you the best service possible. Leave your details in the form and we'll be in touch within minutes.
UNITED STATES
Tomedes Ltd - USA
9450 SW Gemini Dr #34540, Beaverton, OR 97008-7105
Call : +1 985 239 0142
MIDDLE EAST
Gruzenberg St 14 Tel Aviv, Israel 6581117
Call: +972 (0)72 220 0700
EUROPE
International House, 12 Constance Street, London, E16 2DQ
Call: +44 (0)16 1509 6140