CONTACT US

US: +1 985 239 0142 | UK: +44 1615 096140
---
In 2007, Ofer Tirosh founded Tomedes with the specific goal of providing translation services for businesses who encountered language barriers in their interactions. Tirosh saw the gaps in the underdeveloped translation industry in 2007, at a time when the internet was becoming more accessible to the public, and sought to fix these problems by founding Tomedes.
He created a platform for translators and language experts to share their skills in order to address communication problems. True to the goals of the company since its inception, Tomedes has grown to a multinational company with offices in Israel, the US, the UK, and the Philippines.
We've garnered 95,000+ business clients, with a 97% client satisfaction rate. Our continually evolving company is supported by 24/7 consistent customer support, for our clients.
95000+
Business Clients
97% Client
Satisfaction Rate
24/7 Consistent
Customer Support
We are now living in an increasingly globalized world. Language, culture, while they may divide us sometimes, it is also the linchpin that kept globalization going for so long. Curiosity towards our neighbors and the lessons they may bring us. Consumers are now armed with the knowledge that there's a myriad of products and services available in each and every corner of the world, which drives them to look for better alternatives not locally available. We as a company believe that by connecting people through translations we invariably broaden the horizons of our clients and in turn their clients as well.
---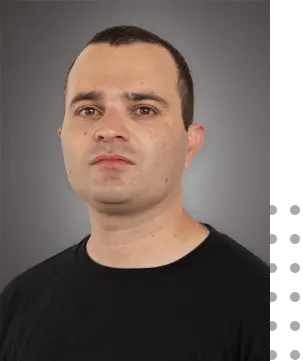 Our Goal
We are here to
BROADEN YOUR
HORIZONS
---
Tomedes' vision of broadening your horizons is increasing your range of knowledge, understanding, or experience, especially when it comes to peoples, cultures, and languages. Language translation has the economic benefit of setting you up for growth to acquire new consumers in international markets. Tomedes is here to support you in your global path.
Our Identity:
We are more than

Translators
Tomedes encompasses people from all industries, from all areas of expertise, and from all walks of life. We are more than translators: we are marketers, linguists, content creators, legal and medical experts, and specialists in diverse technologies and industries. The quality of our work is derived from the talent of our exceptional community of professionals worldwide. They bring the right industry skills to the table, along with their mastery of two or more languages. Their vision of your translation projects align with our vision as a company: to broaden your horizons, rather than limit it.
Venture Into
International

Markets With Tomedes

Are you ready to venture into new international markets? Tomedes can help you in your
quest to conquer international markets.
Customer

Reviews

Our client satisfaction rate is 97%, specifically because we put the client at the heart of our philosophy.
These are the review of the customers who have been satisfied with our service
"Speedy return & reasonably priced"
A translation company well equipped with knowledge of hundreds of different languages - speedy return & reasonably priced.
Katherine Lindsay
"Tomedes has been nothing but kind, knowledgeable and efficient!"
Tomedes has been nothing but kind, knowledgeable and efficient!...Everything was seamless! I trusted Tomedes so much they're now working...with an even bigger project: interpreting a multi-language Zoom meeting!
Ashrena Ali
"Efficient and very good customer service."
The Tomedes team was very responsive and quick to help us address any issues related to timeline and quality of translation...I would recommend the Tomedes team to any computer science curriculum providers.
Jorge Castro
Fully
Accredited

Translation Services

ATA Corporate Member
Number 272444

ISO 9001:2015 Certification
No. 108179
GET IN
TOUCH
UNITED STATES
Tomedes Ltd - USA 9450 SW Gemini Dr #34540, Beaverton,
OR 97008-7105
Call : +1 985 239 0142
MIDDLE EAST
Gruzenberg St
14 Tel Aviv,
Israel 6581117
Call: +972 (0)72 220 0700
EUROPE
International House,
12 Constance Street,
London, E16 2DQ
Call: +44 (0)16 1509 6140