Trusted

by Media and Creative
Companies Worldwide

75,000 clients have entrusted Tomedes with their business. These include private individuals, small to medium businesses, and the largest corporations, leading brands, national and local governments. But most importantly: we're here for you. Right now.
Why opt for
professional

video translators?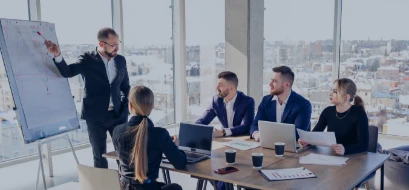 Video

Is Our Canvas

We create original translations, the source language transformed into a new language, through video rather than by using automatic translation software so that your translations are a work of art and not of a robot. We aim to inspire exploration into different languages through the visual form.
Language

Is Our Game

All translation requires the best, expert language skills of the translator or transcriber. So much more so in video transcription and videa translation, where the translator must be versed in two or more languages, including hard-to-find languages. Translation fluency in these languages are what Tomedes is all about, which aims to inspire the world in language learning and advocacy.
How to
translate

your
videos with Tomedes
Upload
Simply upload your video at Tomedes, and we'll do the rest.
Transcribe
Our project managers will assign your video to be transcribed by expert transcriptionists.
Translate
We will match you with a video translator whose expertise is in the languages of your choosing.
Translate

your videos into over 120 languages and more than 950 language pairs
---
Leave your video transcription and translation to the hands of professional translators, who can translate in over 120 languages and more than 950 pairs. Tomedes includes rare languages, minority languages, and common languages in their repertoire. Through translation and transcription in various languages, your video can be more accessible to more viewers.
Learn more about our languages here
Take the next step.
See what it's like to truly engage your audience. Translate your videos
Professional


Voice Overs

Voice over generators can mimic a human voice, but there's nothing closer to a human voice than a human. At Tomedes, we are inspired by our smart human voice actors who are trained professionally in voice acting for the best voice overs for your videos.
Immersive


Closed Captions

Our closed captions aim to inspire immersive experiences for the viewer that can go beyond text, allowing the hard of hearing or any ordinary viewer to experience the video. Closed captions are subtitled by expert subtitling translators so that the viewer can view the closed captions, in real-time, synced to the video.
On the dot


subtitles

Time sync can only be done by translators who are experienced in video software, tools, and programs. This process is used to indicate at what time in the video a circumstance occurs, which gives way to the accurate application of subtitles. In the accuracy and attention-to-detail of time syncing, we hope to inspire viewers in language acquisition through film, movie, or video.
24/7 Customer Service
Personal project manager
Support and assistance via email, phone and chat
1-year guarantee
Post-completion project support
Comprehensive quality assurance
Fast Delivery
Availability for urgent orders
Working around the clock to provide the best, fastest service
75,000 Business Customers
Fortune 500 companies trust Tomedes translation agency
Official and selected Google and Android partner
What Our
Clients

are Saying About Us
4.9 out of 5 stars (1,798 overall reviews)
"Speedy return &
reasonably priced"
A translation company well equipped with knowledge of hundreds of different languages - speedy return & reasonably priced.
Katherine Lindsay
"Tomedes has been nothing but kind, knowledgeable and efficient!"
Tomedes has been nothing but kind, knowledgeable and efficient!...Everything was seamless! I trusted Tomedes so much they're now working...with an even bigger project: interpreting a multi-language Zoom meeting!
Ashrena Ali
"Efficient and very good customer service."
The Tomedes team was very responsive and quick to help us address any issues related to timeline and quality of translation...I would recommend the Tomedes team to any computer science curriculum providers.
Jorge Castro
WHY CHOOSE US
24/7 human support

1 year guarantee

95,000+ business customers
TRUSTED BY