Tomedes provides fast, accurate document translation in over 90 languages. Our document translation services cover legal, medical, technical, marketing, video, website and financial translation, as well as many other specialisms. We pair our translators' skills and experience with the tasks at hand, to ensure sector-specific linguistic expertise is applied to each and every document translation that we produce.
Guaranteed quality
We deliver high quality document translation services to tight timescales. In fact, we're so confident of our translation quality that each of our translations comes with a one-year guarantee.
24/7 support
The Tomedes translation network extends around the globe. As such, we've always got someone on hand to provide you with the support you need. Our friendly team is always willing to chat by email, phone or live chat, no matter what time of day or night it may be.
Translation expertise
Our translators are experts in their fields. Not only are their language skills outstanding, but they all offer specialist expertise in one or more areas of translation. Our skill-matching system means that the translator who works on your documents will have relevant experience to bring to the table, thus ensuring our high quality standards are maintained.
Localization services
Our translators also provide specialist localization services. By localizing your documents, our expert team ensure that your content is appropriate to its intended audience. This might mean converting idioms to local expressions, expressing measurements or currencies in different units, or working with you to alter the copy itself, so as not to offend the religious, cultural or moral sensibilities of your target readers. Localization work is undertaken sensitively so that the essence of your work is retained even as the copy is reworked.
Translation and localization are two complementary but distinct services. At times, translation alone will suffice, while at others, localization will be essential. We will work with you to ensure that each of your documents is translated and/or localized based on the content in question and the audience for whom it is intended.
Fast translation
Waiting around went out of fashion at roughly the same time that smartphones began providing us with instant access to pretty much all information. We won't make you wait for your translations any longer than is necessary for delivering superb results, each and every time. And if you're in a particular hurry, our urgent translation service should be just what you're looking for.
Dedicated project managers
For your convenience and peace of mind, we will assign a dedicated project manager to oversee your translation job. He/she will be on hand whenever you need and will be delighted to assist with any queries you may have regarding the translation work.
Competitive Pricing
Our affordable pricing means that your translation jobs don't need to break the bank. We operate a streamlined service so that our prices remain competitive, no matter how obscure the languages you need may be.
Getting started
We're here to help, so simply contact the Tomedes team in order to get started with your translation project. We look forward to working with you!
WHY CHOOSE US
24/7 human support

1 year guarantee

50,000+ business customers
TRUSTED BY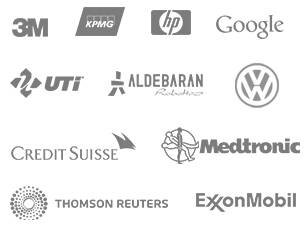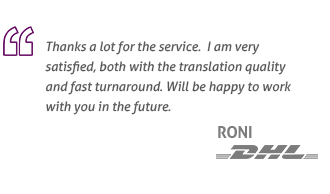 © Copyright 2007 - 2019 TOMEDES. All Rights Reserved