Get in touch with our
Marketing Translation Agency
Get in touch with us in real-time, any time.
Marketing Translation Services
Trusted

by International Brands

Tomedes is trusted by Fortune 500 companies and small businesses alike. Why not join Google, Amazon, and HP, and put your trust in Tomedes today.
Our Marketing Translation Services help brands and organizations achieve their global objectives. We provide translations that turn potential into outcomes, delivered on-time by our team of experts.
Professional

Marketing Translation Done by Marketers
Marketing translation services are maximized by marketing experts who are knowledgeable within their industry as well as within their native languages, helping brands achieve their global objectives. At Tomedes, we're not just translators, we're SEO experts, software experts, and seasoned marketers.
Marketing Translation Services for Every Medium
Tomedes' marketing translation services fit for every medium. Whether it's digital marketing or traditional marketing, we can translate and localize your content, website, or social media.
---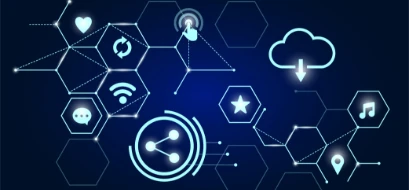 Digital
Tomedes supports all digital mediums of marketing, such as search engines, social media ads, email marketing, and mobile apps. Rest assured that your documents, ads, and all other marketing materials can be tailored to your target audience's language.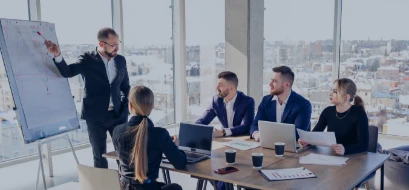 Traditional
For print, radio, television, and direct mail marketing, Tomedes has mastered the science of conversion through language. Whether it's for your documents, commercials, and other types of marketing materials, our translations can better convert your customers by connecting with them in their language.
Reaching
New Markets

With the Power of Translation
Tomedes can provide expert marketing translations for all your marketing materials with 24/7 support for 120+ languages. We have a 97% client satisfaction rate, because the client is at the heart of our philosophy. We believe in putting the client first, so when it comes to marketing translations, rest assured you'll have the best.
---
Localized
Content

is King

Marketing translation services are the key to localizing your marketing documents so that they communicate effectively with foreign language audiences. Localized content allows your audience in different regions, speaking different languages, to connect with your content.
Engage your customers in their language
---
The key to successful local marketing is customer engagement, and that means engaging your audience through multilingual and localized ways. Marketing translation services enable you to understand the wants and needs of your international customers, in the very languages they speak.
Break cultural barriers
---
Effective marketing translation services enable you to overcome cultural barriers and eliminate linguistic misunderstandings. Breaking cultural barriers in turn drives customer loyalty. Tomedes translators are experts in adapting your brand messages to the local marketing languages, so you're speaking first-hand to your target audience.
---
Marketing

translation services done by marketing professionals
Tomedes' network of translators are trained as experts in more than 120 languages and 950+ language pairs. Our translators are trained in adapting your marketing content, advertising copy, social media software apps, and website pages for effective communication to any locale. Our expert project managers, meanwhile, can help you devise and implement an optimal localization strategy that's just right for your needs.
---
Tomedes marketing translation services are not just high quality, but also high speed. We understand that on-time delivery and cost-effective pricing are key to achieving a rapid return of investment (ROI) when it comes to local marketing communications. That's what you get once you get started with Tomedes.
---
The Tomedes quality guarantee extends to all our marketing translation services. Even after delivery of our final product, we remain by your side, ready to assist, fine-tune, or adjust the translations to optimize its effectiveness. Other agencies offer guarantees of weeks or months, if any. We guarantee our work for a full year.
Looking

for a marketing translation company?

Tomedes hand-picks translators from a global network who are suited for your needs, as well as assigns you with a project manager knowledgeable about the industry. They, as well as the rest of the customer support team, are available 24/7. You can partner with Tomedes, starting right now.

TRANSLATE NOW
The
Marketing

Translation Process

After thousands of successful engagements, Tomedes has developed a proven formula and best-practice
process for marketing translation to ensure optimal results.
---
1. Project management
Tomedes provides a project management team that can organize and coordinate your whole translation project from beginning to end. We assign a hand-picked personal management team to your account, in charge of assisting you throughout the whole process.
2. Localization research
Even before the marketing translation work begins, our Tomedes specialists, hand-picked to understand your domain, will perform localization research about your content, market niche, and competition.
3. Marketing Translation
The actual translation will be carried out by Tomedes translators who are not only fluent native speakers of your target language but also fluent in the source language, as well as experts in the industry of your professional domain.
4. LQA
Language Quality Assurance begins with Language Quality Analysis. Tomedes subjects all of our translation work to objective measures to ensure optimal effectiveness according to the best-practice standards.
5. QA of Visual Assets
Marketing translation texts rarely stand in isolation. They are invariably part of a context with graphics and, for digital projects, interactive elements on a page or in an app. So, at Tomedes, even your visual assets undergo a QA.
6. Content Integration
We ensure that translated content is fully integrated and contextualized. Your content will reach the last step of integration with the translation. That's because you need to have a final product that can be relatable to your global audience.
Market

Internationally in over 120 Languages and 950+ Language Pairs
---
At Tomedes, you can market internationally in over 120 languages and 950+ language pairs, which means that you can extend your reach to a global audience and potentially increase your leads, all through translating in a variety of languages suited for you.
SEE OUR SUPPORTED LANGUAGES
Marketing Translation for Every Industry
Tomedes is trusted by Google, Android, and Fortune 500 companies alike, and can provide translation services for every major industry in Melbourne. Join our growing network of 75,000+ satisfied clients, in these industries:
24/7 Customer Service
Personal project manager
Support and assistance via email, phone and chat
1-year guarantee
Post-completion project support
Comprehensive quality assurance
Fast Delivery
Availability for urgent orders
Working around the clock to provide the best, fastest service
75,000 Business Customers
Fortune 500 companies trust Tomedes translation agency
Official and selected Google and Android partner
What Our
Clients

are Saying About Us
4.9 out of 5 stars (1,798 overall reviews)
"Speedy return &
reasonably priced"
A translation company well equipped with knowledge of hundreds of different languages - speedy return & reasonably priced.
Katherine Lindsay
"Tomedes has been nothing but kind, knowledgeable and efficient!"
Tomedes has been nothing but kind, knowledgeable and efficient!...Everything was seamless! I trusted Tomedes so much they're now working...with an even bigger project: interpreting a multi-language Zoom meeting!
Ashrena Ali
"Efficient and very good customer service."
The Tomedes team was very responsive and quick to help us address any issues related to timeline and quality of translation...I would recommend the Tomedes team to any computer science curriculum providers.
Jorge Castro
Fully
Accredited

Translation Services

ATA Corporate Member
Number 272444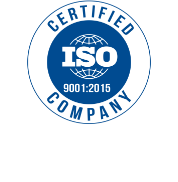 GET IN TOUCH
Have some questions or suggestions? We're committed to providing you the best service possible. Leave your details in the form and we'll be in touch within minutes.
UNITED STATES
Tomedes Ltd - USA
9450 SW Gemini Dr #34540, Beaverton, OR 97008-7105
Call : +1 985 239 0142
MIDDLE EAST
Gruzenberg St 14 Tel Aviv, Israel 6581117
Call: +972 (0)72 220 0700
EUROPE
International House, 12 Constance Street, London, E16 2DQ
Call: +44 (0)16 1509 6140