Document Translation Services For Every Industry
Tomedes' document translation services have been tested for every industry. From medical to technical to marketing, a translator in Miami who understands the processes of your chosen field can provide accurate, quality, and efficient translations. Here are some of the industries we accommodate:
Common Use Cases For Our Certified Translation Services
In Florida, translation may be hard to come by. At Tomedes, we provide more than just translations. Here are the common use cases for our certified translation services:
---
For USCIS Processes
Your immmigration needs in and out of Miami are guaranteed by certified USCIS translations. Tomedes' certified translators can translate birth certificates, application forms, ids, passports, and other documents necessary to aid your USCIS applications.
GET STARTED
For University Applications
All types of students who could be in the middle of the university application process can greatly benefit from certified translation services. We ensure that your birth certificates, transcripts, academic records, letters of recommendation, and others are translated into the language of your choice.
GET STARTED
For Legal Purposes
For all legal documents of all types, count on Tomedes to translate them. Our certified translators in Miami are knowledgeable in corporate law, civil law, environmental law, and more. They're versed in the court of law and have experience in the right terminologies.
GET STARTED
More Translation Services Available
If you're looking for website translation services, app and website localization services, and financial services, look no further because Tomedes has a wide variety of translation services available.
GET STARTED
Looking

for a Translation Company in Miami?

Tomedes is the best translation company in Miami, Florida for two reasons: we're able to accommodate a large range of industries and with the widest range of languages. Our multilingual, expert translators are readily available for translations with your needs in mind. Get in touch with us today.

CONTACT US
Contact

Us Anytime
---
+1 985 239 0142
support@tomedes.com
A Translation Agency in Miami With Over 120 Languages and 950+ Language Pairs
Among the translation agencies in Miami, Tomedes is one to beat, because of our languages: we cover almost every language available, even the rare ones. Here's a list of our most popular languages:
---
Spanish
The number one language spoken in Miami, Florida, is Spanish. It's spoken at home by 65% of the population, some with limited English proficiency. If you want to reach the Spanish-speaking demographic, Tomedes can help you. Translations in Spanish have never been easier.
GET STARTED
Chinese
One of the key business languages of the world, Chinese is also spoken by 26.4% of the Florida population. Choose Tomedes translators in Miami to translate any of your documents or to localize any of your apps or websites. We'll help make the transition from Chinese to any other language easier.
GET STARTED
Japanese
Japanese is spoken by 10,012 residents in Florida, and is a popular language of translation for Miami. Adapting Japanese to English or any other language, and vice versa, may help overcome any language barriers in business, in universities, and in organizations. Choose Tomedes translation company today.
GET STARTED
Thai
Out of Miami's 2.7 bilingual or multilingual speakers, Thai is also spoken largely by the Miami population. Tomedes can bridge the gap between English to Thai and Thai to English or any other languages, through translation. You can communicate much more easily with Miami's Thai demographic then.
GET STARTED
---
More Languages Available
Did you know that Tomedes even has rare languages available for translation? It's never been easier to translate in Miami with this variety of languages. Reach out to us for any translations in Florida you'd like to discuss.
GET STARTED
Professional Translation Services Made For You
Tomedes professional translation services has the client at the heart of our philosophy. With our outstanding 24/7 customer support, capable project managers, and expert translators, we've garnered a 97% client satisfaction rate. Talk to us to hear more.
24/7 Customer Service
Personal project manager
Support and assistance via email, phone and chat
1-year guarantee
Post-completion project support
Comprehensive quality assurance
Fast Delivery
Availability for urgent orders
Working around the clock to provide the best, fastest service
75,000 Business Customers
Fortune 500 companies trust Tomedes translation agency
Official and selected Google and Android partner
What Our
Clients

are Saying About Us
4.9 out of 5 stars (1,798 overall reviews)
"Speedy return &
reasonably priced"
A translation company well equipped with knowledge of hundreds of different languages - speedy return & reasonably priced.
Katherine Lindsay
"Tomedes has been nothing but kind, knowledgeable and efficient!"
Tomedes has been nothing but kind, knowledgeable and efficient! At first, we utilized their translation services to translate a few sensitive documents, and mostly recently used interpretation services to assist with HR needs. Everything was seamless! I trusted Tomedes so much they're now working with other departments in my company. We're working on an even bigger project: interpreting a multi-language Zoom meeting!
Ashrena Ali
"Efficient and very good customer service."
Efficient and very good customer service. The Tomedes team helped us translate our core content into Turkish, Korean, Polish, and Italian. They were very responsive and quick to help us address any issues related to timeline and quality of translation. It was helpful to get spreadsheets from them to track their progress. I would recommend the Tomedes team to any computer science curriculum providers.
Jorge Castro
Fully
Accredited

Translation Services

ATA Corporate Member
Number 272444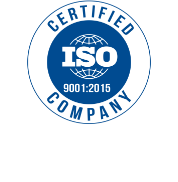 GET IN TOUCH
Have some questions or suggestions? We're committed to providing you the best service possible. Leave your details in the form and we'll be in touch within minutes.
UNITED STATES
Tomedes Ltd - USA
9450 SW Gemini Dr #34540, Beaverton, OR 97008-7105
Call : +1 985 239 0142
MIDDLE EAST
Gruzenberg St 14 Tel Aviv, Israel 6581117
Call: +972 (0)72 220 0700
EUROPE
International House, 12 Constance Street, London, E16 2DQ
Call: +44 (0)16 1509 6140