Certified

Translation Services Atlanta
What makes Tomedes one of the best translation companies in Atlanta? Tomedes is authenticated by the American Translator's Association. We provide certified translation services that certifies your translations' acceptance in various institutions. These include official document translation services for certification. Among other languages, we also offer certified Spanish translation services. Whether it's application documents you need certified, or your birth certificate, or transcript, Tomedes is your go-to for Atlanta translation services.
Translation Services Made for Every Industry
Do you want the best for your business? Here are the top business industries in Atlanta that Tomedes supports:
Common Uses of Our Translation Services in Atlanta, GA
In Atlanta, a translation company may be hard to find, especially one that has diversified offerings that fit your needs. Among of our many translation services, here are the common use cases:
---
For Immigration
Atlanta has a large immigrant population. Tomedes provides translation services for families whose home language is other than English. If you're looking to translate your birth certificates, financial documents, and other necessary application documents for USCIS or any other institutions, we've got you covered.
GET STARTED
University Applications
If you're in the various universities in Atlanta, or applying to universities abroad at any stage of your education, translation services in Atlanta, GA should be your go to. We can translate any of your application's documents, such as your transcript, your academic references, and any of your academic records.
GET STARTED
Legal Proceedings
The most elite translation services in Atlanta must provide options for translation such as in the legal field. At Tomedes, a legal translator will always translate your affidavits, amending agreements, articles of incorporation, and more. Our legal translators go through a rigorous process to make sure your language translations can be held up in a court of law.
GET STARTED
Looking for a translator in Atlanta?
At Tomedes, an Atlanta translator is just a call away. Your translations will be equipped with the highest security measures, and certified if you choose to. If you're in need of a translator in Atlanta, don't hesitate to contact Tomedes. Our support is available 24/7 and we respond in 30 minutes.
CONTACT US
Atlanta

Translation Office
---
Tomedes Ltd.
ATLANTA, USA
Contact

Us Anytime
---
+1 985 239 0142
support@tomedes.com
24/7 Customer Service
Personal project manager
Support and assistance via email, phone and chat
1-year guarantee
Post-completion project support
Comprehensive quality assurance
Fast Delivery
Availability for urgent orders
Working around the clock to provide the best, fastest service
75,000 Business Customers
Fortune 500 companies trust Tomedes translation agency
Official and selected Google and Android partner
Over 120 Languages and 950+ Language Pairs Supported
There are at least 146 languages spoken in Atlanta homes. Here are some of the most popular languages for our translation services:
---
Popular Languages in Atlanta
Spanish
Spanish is spoken by the majority of Atlanta's population, after English. Spanish translation services are available for businesses and persons looking to transform their websites, documents, and apps from any other language into Spanish. If this is the ideal situation for you, reach out to Tomedes.
GET STARTED
French
Another popular language in Atlanta, French is also a major language in the world. For those looking to translate from English to French, French to English, or any other language pairs, there's many to choose from at Tomedes. If you're looking to expand your global footprint, get in touch now.
GET STARTED
Japanese
Japanese is also a major language spoken by Atlanta residents, and is one of the most used business languages in the world. Whether you're translating from Japanese to English and English to Japanese, do you want to interest this demographic in Atlanta or spread your horizons to worldwide Japanese consumers. If so, contact Tomedes.
GET STARTED
Chinese
After Spanish, Chinese is the most spoken language in Atlanta, according to statistical data. Atlanta has a Chinese population of 3,500 residents. Aside from that, Chinese is also a major business language in the world, and the country's GDP is the second largest in the world. If you're looking to appeal to this demographic, or go beyond Atlanta, contact us.
GET STARTED
---
Didn't See Your Language?
If your language isn't on the list, not to worry--there are over 120 languages to choose from. You're assured of other languages such as German, Hindi, and Italian. Here's the list for more options. We are not only known for our popular languages, but also support rare languages.
GET STARTED
A Trusted Translation Agency in Atlanta
If you're looking for an elite translation service in Atlanta, Tomedes is here. We support businesses in their international expansion endeavors through our language services. Add to the mix a client satisfaction rate of 97%, which proves that the client is at the heart of our philosophy, and you have a combination of success. Trust Tomedes translation agency to broaden your horizons, wherever you go.
Our Network of Professional Translators
That's why Tomedes utilizes a global network of translators. They are experts in their particular industry fields, such as medical and legal, while employing a mastery of their specific languages. We have available translators for your specific language needs like Spanish, Arabic, French, Swahili, and more.
What Our
Clients

are Saying About Us
4.9 out of 5 stars (1,798 overall reviews)
"Speedy return &
reasonably priced"
A translation company well equipped with knowledge of hundreds of different languages - speedy return & reasonably priced.
Katherine Lindsay
"Tomedes has been nothing but kind, knowledgeable and efficient!"
Tomedes has been nothing but kind, knowledgeable and efficient! At first, we utilized their translation services to translate a few sensitive documents, and mostly recently used interpretation services to assist with HR needs. Everything was seamless! I trusted Tomedes so much they're now working with other departments in my company. We're working on an even bigger project: interpreting a multi-language Zoom meeting!
Ashrena Ali
"Efficient and very good customer service."
Efficient and very good customer service. The Tomedes team helped us translate our core content into Turkish, Korean, Polish, and Italian. They were very responsive and quick to help us address any issues related to timeline and quality of translation. It was helpful to get spreadsheets from them to track their progress. I would recommend the Tomedes team to any computer science curriculum providers.
Jorge Castro
Fully
Accredited

Translation Services

ATA Corporate Member
Number 272444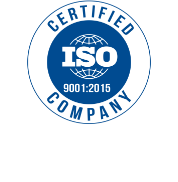 GET IN TOUCH
Have some questions or suggestions? We're committed to providing you the best service possible. Leave your details in the form and we'll be in touch within minutes.
UNITED STATES
Tomedes Ltd - USA
9450 SW Gemini Dr #34540, Beaverton, OR 97008-7105
Call : +1 985 239 0142
MIDDLE EAST
Gruzenberg St 14 Tel Aviv, Israel 6581117
Call: +972 (0)72 220 0700
EUROPE
International House, 12 Constance Street, London, E16 2DQ
Call: +44 (0)16 1509 6140