Get in touch with our translation company
Get in touch with us in real-time, any time.
Business Translation Services
Trusted


by Global Enterprises

Tomedes is trusted by Fortune 500 companies worldwide as well as global small and medium businesses. Join our 75,000+ satisfied customers today.
Our business translation services help all business owners achieve their global objectives. We provide scalable and guaranteed business solutions that are delivered on time by our team of experts.
Full-Suite Translation Solutions for Businesses
Whether your business translation incorporates emails, financial documents, legal agreements, marketing materials, employment contracts, or any other kind of business document, we provide outstanding translation and localization services. We work closely with your company every step of the way.
---
Multi-Industry Expertise
Our business translators are highly experienced, qualified linguists who are used to working to strict deadlines for clients around the globe. We have worked with over 50,000 business clients, from micro-businesses to Fortune 500 companies. We deliver the same diligence and superb customer care to every client.
---
Secure and Efficient
Tomedes provides secure and efficient services for every translation project, so your corporation can rest assured. We use end-to-end encryption for all files, and our translators and project managers are under NDAs to further protect your information. We treat your files and information with the utmost care and confidentiality.
---
Tailor-Fitted for Your Needs
If your venture needs smart human solutions, we're here for you. But if you're also looking for machine translations and post-editing solutions, Tomedes is tailor-fitted for your needs. Our customer support is 24/7 and ready to handle any requests you may have, such as on-demand translations, real-time interpretation, and highly specialized localizations.
---
Dedicated Team
At Tomedes, you can be assured of a dedicated team to go along with your business translation services. This team is a hand-picked selection of project and account managers along with your own personal pool of translators. We at Tomedes firmly believe that the client is at the heart of our business philosophy, which is why we have a 97% client satisfaction rate. Could you ask for anything more?
All-Inclusive Translation Services for Businesses
Tomedes provides a wide range of all-inclusive translation services for your firm. This ranges from a wide
variety of services, including:
---
Marketing Translation Services
Execute your marketing campaigns in over 120 languages. You can boost your rankings with our multilingual SEO, our inbound and outbound marketing campaigns for multilingual websites, and our full range of translation, localization, and interpretation, for your website, app, or game.
GET STARTED
Legal Translation Services
For legal translation, it's necessary to have the skill of a legal translator, to translate and adapt your legal documents for your applicable needs. Such documents include contracts, briefs, agreements, and more. Our legal translators in our legal translation services have the industry experience and expertise of the legal field.
GET STARTED
Financial Translation Services
For all your financial transactions, financial websites, and financial documents, there's a financial translator waiting for you at Tomedes. If you're an accounting firm, a cryptocurrency firm, or an eCommerce firm, you'll receive quality translations of your balance sheets, cash flow statements, income statements, and others.
GET STARTED
Medical Translation Services
At Tomedes, our medical translation services include the first-rate expertise of the best medical translators and interpreters. Medical translations are key to running an international MedTech, hospital, or clinic business, while medical interpretation can assist patients and providers for communication purposes at any stage of the patient's journey.
GET STARTED
Localization Services
For any international business, localization is a must. A truly globalized multinational company must start local, providing localized marketing, localized apps, or localized games to their consumers. Through translation and localization, Tomedes translators and localizers work together to ensure results in your business' international expansion.
GET STARTED
Interpreting Services
In order to assist more fully in the interpretation process, communication is key. At Tomedes, we offer comprehensive consecutive and simultaneous interpretation services to create pathways in the consumer's journey, be it in financial transactions, legal services, or in the medical field.
GET STARTED
Let's talk
business
Are you ready to talk business with Tomedes? If you need help closing a client but can't speak their language, or
your firm is merging with a local company in another country, Tomedes is here for you. Send your email using
the field below and we'll be in touch within 30 minutes.
Communicate

your business in over 120 languages and 950+ language pairs

If you want to communicate externally as a B2C company or business-to-business as a B2C or simply want to improve your internal and external communication in different languages, Tomedes can help. We provide translation, localization, and interpretation business services in 120 languages and 950+ language pairs, such as French, Japanese, Chinese (Simplified and Traditional), Arabic, and Spanish. Here's a list of our languages to learn more about what we offer, including rare and hard-to-find languages.

SEE OUR SUPPORTED LANGUAGES
Business Document Translation for Every Industry
We provide business document translation services for every industry imaginable, and have proven results with 75,000+ satisfied clients. Our work in some industries include the following:
Common
Uses

for Business Translations
Business Website
Advertising and Marketing Collateral
Presentations
Pitch Decks
Business Proposals
Manuals
Technical Documentation
Brochure and Catalogs
Financial Reports
Confidentiality Agreements
24/7 Customer Service
Personal project manager
Support and assistance via email, phone and chat
1-year guarantee
Post-completion project support
Comprehensive quality assurance
Fast Delivery
Availability for urgent orders
Working around the clock to provide the best, fastest service
75,000 Business Customers
Fortune 500 companies trust Tomedes translation agency
Official and selected Google and Android partner
What Our
Clients

are Saying About Us
4.9 out of 5 stars (1,798 overall reviews)
"Speedy return &
reasonably priced"
A translation company well equipped with knowledge of hundreds of different languages - speedy return & reasonably priced.
Katherine Lindsay
"Tomedes has been nothing but kind, knowledgeable and efficient!"
Tomedes has been nothing but kind, knowledgeable and efficient!...Everything was seamless! I trusted Tomedes so much they're now working...with an even bigger project: interpreting a multi-language Zoom meeting!
Ashrena Ali
"Efficient and very good customer service."
The Tomedes team was very responsive and quick to help us address any issues related to timeline and quality of translation...I would recommend the Tomedes team to any computer science curriculum providers.
Jorge Castro
Fully
Accredited

Translation Services

ATA Corporate Member
Number 272444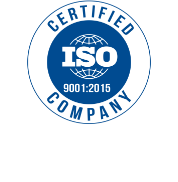 GET IN TOUCH
Have some questions or suggestions? We're committed to providing you the best service possible. Leave your details in the form and we'll be in touch within minutes.
UNITED STATES
Tomedes Ltd - USA
9450 SW Gemini Dr #34540, Beaverton, OR 97008-7105
Call : +1 985 239 0142
MIDDLE EAST
Gruzenberg St 14 Tel Aviv, Israel 6581117
Call: +972 (0)72 220 0700
EUROPE
International House, 12 Constance Street, London, E16 2DQ
Call: +44 (0)16 1509 6140