Professional Business Translation Service
For instant business translation quote please use the top menu.
Language translation can be required by just about anyone. This is especially true in the present age due to progress the world has made riding on information technology. Communication has been revolutionized so much so that sitting at New York you can easily and instantly chat up with someone sitting in China. However, here comes the hitch, though there is no dearth of channels for communication there is still the wide gap between languages that needs to be transcended.
The gap between languages creates challenges for individuals and organizations across different cultures while communicating with each other. Just like individuals, business organizations or professionals offering services in countries speaking languages other than their own face a hurdle in getting their message across to their customers. The obvious solution to this problem is language translation.
Language translation can be required for a variety of purposes, from translating personal letters and email, to academic books and scientific studies, to translating various documents related to business.
Fortunately there is no dearth of professional translation services; one can even find free translations services on the Internet. But what kind of translation service one chooses should be decided after evaluating the document at hand.
Document translation is not child's play, free translation is usually carried out by software which have been programmed to translate a document in one language to another by replacing a word or phrase in the original language with its equivalent in another language. But such translations do not take into account other differences between different languages like grammar, structure, idioms, local cultural influences on a language and other similar factors. This is why free translations are usually error prone and mostly not satisfactory. So reliance on free or machine translation for important documents is not at all recommended.
Business translation should be carried out by professional translation providers who possess a high degree of expertise in their language pair, as well as concepts and terms related to the business world. This is where Tomedes comes in.
We are a professional translation services company working with thousands of translation providers across the world. The professional translators working with us are variously specialized in a wide variety of language pairs, as well different areas of business, which enables us to provide high quality business translation in almost every business area and for almost any language pair.
We regularly provide document translation services for business content like website translation, advertising and marketing translation, PowerPoint translation, manual translation, technical translation, brochure and catalog translation among many others.
For instant business translation quote please use the top menu.
We also charge the most reasonable translation rates which you can get to know by asking for a free translation quote from the top menu. If you have any special requirements or queries please contact us through our contact form.
WHY CHOOSE US
24/7 human support

1 year guarantee

50,000+ business customers
TRUSTED BY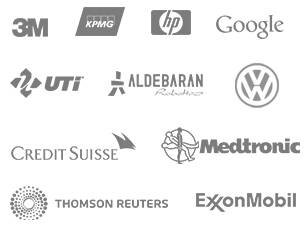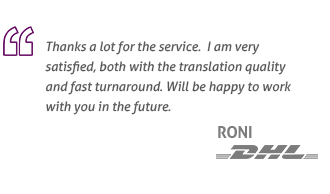 © Copyright 2007 - 2019 TOMEDES. All Rights Reserved