Get in touch with our financial
translation company
Get in touch with us in real-time, any time.
Financial Translation Services
Trusted

by
Financial Institutions Worldwide
Our financial ranslation services enable companies and financial institutions worldwide to remain compliant in an ever changing global marketplace. Secure your global objectives with the help of our comprehensive financial language solutions.
Accredited

Financial Translation Services
Our financial translation services are accredited by the International Organization for Standardization (ISO) so you can be assured that at Tomedes, your financial translations will fit the worldwide standards, as well as the nationwide government standards.
Features
Tomedes financial translation services are considered top-tier in the industry, strictly following best practices
and adhering to all laws and regulations.
---
Secure

Financial Translation Services
Tomedes ensures strict compliance with security regulations on our website and in our communication. All our communications are encrypted with end-to-end encryption, and all our project managers and translators are bound by NDAs, all to ensure total privacy, confidentiality, and security.
---
Financial Translation Services Done by
Experts

in Finance
Our financial translation service is performed by our global teams, trained and certified translators in the field of financial translations, many of them specializing in finance-related fields and fully familiar with the terminology and jargon of diverse domains such as accountancy, banking, and insurance.
---
Scalable

Solutions Capable of Handling Large Volume of Projects
Our financial translation services are performed by experts who are hand-picked by Tomedes from every timezone of the world, so that your financial translation can be done in a timely manner. Our combination of technological and human solutions are capable of handling large volumes of projects in no time at all.
---
Up-to-date

Translation Technology Making Sure Your Projects Are Delivered On-Time
Tomedes financial translation services combine human linguistic expertise with the most advanced technological applications to ensure the most efficient and cost-effective delivery of your time-sensitive projects. We provide state-of-the-art machine translation with smart human post-editing, tailor-fitted for you.
Contact

us for more information
There are plenty of ways to contact Tomedes. You can send an email to support@tomedes.com or
call us at +1 985 239 014. We are also available 24/7 in Whatsapp, click the link below and chat with us today.
Commonly Translated Financial Documents
---
Cash Flow
Statements
You can rest assured your information on your business' cash flow statements will be safely and securely translated through our financial translation.
Balance
Sheet
Balance sheets are part and parcel of the finance sections of every business. All finance translations usually translate document translations, such as balance sheets.
Income Statement (Profit and loss statement)
Your profit and loss statements can find financial translation solutions, at Tomedes. We can find languages that fit your or your business' income statement.
Tax
Returns
You'll find global translators to translate your tax returns, who know the government regulations for your country, so you'll have accurately translated tax returns.
Aging
Reports
Specific deliverables on your aging reports, as well as your comprehensive accounts receivable aging, can be translated into more than one language in detail at Tomedes.
Statement of Shareholders Equity
Your business' statement of shareholders equity is an important financial document that necessitates transparency in terms of translations. For that, you can count on Tomedes.
The Financial Translation
Process
The financial translation process is governed by painstaking adherence to security and confidentiality provisions to ensure privacy and non-disclosure of sensitive information and data.
---
Secure

Project
Management

The Tomedes financial translation process is managed by your personal account manager and executed by expert translators and editors, all bonded contractually by non-disclosure agreement to ensure strict adherence to all security and confidentiality provisions.
Financial

Translation
Process

Financial translation demands domain-specific expertise in the terminology and formats of the various fields of finance. Your project will be assigned to translators who possess the specific expertise that you require, including familiarity and adherence to best practices in your jurisdiction.
LQA
In financial translation, linguistic quality assurance can be measured by an exacting process of linguistic quality analysis. This involves submitting all translation to testing and measurement to evaluate each translated work according to industry standards of measurement.
Financial Terminology

Review
The quality assurance process for each financial translation involves the application of an industry-specific review which emphasizes and focuses on specific types of documents in the finance fields, including domains like banking, accountancy and insurance.
Industry-Specific


Review

Industry specific reviews for the financial translation that Tomedes performs also takes into account the specific profession or industry. Financial documents required for the automotive industry, for example, differ from those for technology companies.
Looking

for financial translation services?
If you are seeking financial translation services, look no further. Tomedes has the expertise to translate documents in any field of finance. Just describe your project and send a sample of your content. We'll respond in 30 minutes.
Experienced in a vast array of industries
Tomedes commands expertise in financial translation services for virtually every industry imaginable, from automotive to legal, and from technology to healthcare.
Financial

Translation Services for Every
Financial Sector

We support all types of financial institutions, such as central banks, retail and commercial banks, internet banks,
credit unions, savings and loan associations, investment banks and companies, brokerage firms, insurance
companies, and more.
Financial Document Translation in over
120 Languages and 950+ Language Pairs
Tomedes can perform financial translations for more than 200 language pairs with native fluency, covering all of the languages used for business around the globe. Our network of thousands of trained and certified linguists includes specialists in the specific terminology of diverse domains.
---
Japanese
Japanese financial translation is a necessity in the business world, especially for the industry of finance. At Tomedes, Japanese native translators are sure to translate your financial documents.
GET STARTED
Korean
Of the majority of languages, Korean is one of the most marketable languages in the business world, and financial translation in Korean can meet the requirements of the Korean government.
GET STARTED
French
French is one of the major European languages, with applications worldwide. French to English financial translation can accommodate government regulations everywhere that French is spoken.
GET STARTED
Arabic
Arabic is spoken in about 25 countries, which has specific regulations for Arabic financial institutions. Our financial translations can bridge the gap between you and your regulators.
GET STARTED
Spanish
Spanish is one of the most-spoken languages in the world, and Tomedes' financial translations can help you transact better between those countries and your country of origin.
GET STARTED
Chinese
Another popular business language in the world is Chinese, and financial matters have a heavy occurrence in this language. We specialize in both simplified and traditional Chinese, accounting for almost all dialects.
GET STARTED
---
Didn't see the language you need?
If you didn't see the language you need, there are multitudes of options for you, over 120 in fact. Here is our list of languages.
GET STARTED
24/7 Customer Service
Personal project manager
Support and assistance via email, phone and chat
1-year guarantee
Post-completion project support
Comprehensive quality assurance
Fast Delivery
Availability for urgent orders
Working around the clock to provide the best, fastest service
75,000 Business Customers
Fortune 500 companies trust Tomedes translation agency
Official and selected Google and Android partner
What Our
Clients

are Saying About Us
4.9 out of 5 stars (1,798 overall reviews)
"Speedy return &
reasonably priced"
A translation company well equipped with knowledge of hundreds of different languages - speedy return & reasonably priced.
Katherine Lindsay
"Tomedes has been nothing but kind, knowledgeable and efficient!"
Tomedes has been nothing but kind, knowledgeable and efficient!...Everything was seamless! I trusted Tomedes so much they're now working...with an even bigger project: interpreting a multi-language Zoom meeting!
Ashrena Ali
"Efficient and very good customer service."
The Tomedes team was very responsive and quick to help us address any issues related to timeline and quality of translation...I would recommend the Tomedes team to any computer science curriculum providers.
Jorge Castro
Fully
Accredited

Translation Services

ATA Corporate Member
Number 272444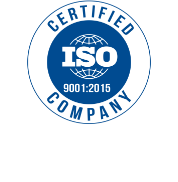 GET IN TOUCH
Have some questions or suggestions? We're committed to providing you the best service possible. Leave your details in the form and we'll be in touch within minutes.
UNITED STATES
Tomedes Ltd - USA
9450 SW Gemini Dr #34540, Beaverton, OR 97008-7105
Call : +1 985 239 0142
MIDDLE EAST
Gruzenberg St 14 Tel Aviv, Israel 6581117
Call: +972 (0)72 220 0700
EUROPE
International House, 12 Constance Street, London, E16 2DQ
Call: +44 (0)16 1509 6140