Professional Flemish Translation Service
Get instant Flemish translation quote from the top menu!
Flemish is actually an informal but popular term that is used to refer to the dialect of Dutch language spoken in Belgium. It is the most popular language in Belgium spoken by almost 60% of the population. Flemish translation projects are regularly performed at Tomedes and we have been successful in providing high quality translation for numerous languages to and from Flemish.
Linguists generally use "Flemish" to refer to two particular dialects of Dutch - East and West Flemish. The term is also used for Tussentaal which is a Dutch sociolect spoken in Belgium.
Dutch is a majority language in Belgium. It is natively spoken by almost 60% of the population. The different dialects of Dutch spoken in Belgium differ from Standard Dutch in some lexical and grammatical characteristics.
The Dutch dialects that are spoken in Belgium are all spoken in neighboring areas of the Netherlands also except for of East Flemish.
East Flemish is a part of a continuum along with Brabantic and West Flemish.
The primary differences between Flemish and Standard Dutch occur in the areas of pronunciation and the comparative popularity of specific words and adverbs. Spelling differences do not exist. As a result some words which are more popular in Flanders might be referred as "Flemish" even if they belong to standard Dutch.
In terms of vocabulary used on a day to day basis, Flemish uses more French loanwords compared to the Dutch used in Netherlands. Brabantian which has been the most popularly spoken dialect of Dutch in Belgium has played a more influential role on the Flemish vocabulary
The major Dutch dialects spoken in Flanders are Brabantian, East Flemish, West Flemish, and Limburgish. East Flemish and West Flemish are frequently clubbed together and referred by the general term 'Flemish'.
Get instant Flemish translation quote from the top menu!
At Tomedes we have many professional Flemish translators providing high quality translations in many language pairs and domains. Apart from regular document translation we offer services in specialized areas like technical translation, manual translation, web site translation and certificate translation among others. We also charge the most affordable translation rates in the market. Our user-friendly automated translation management process can provide you with an instant translation quote right now from the top menu. If you have any questions or feedback, please get in touch with us through our contact form.
WHY CHOOSE US
24/7 human support

1 year guarantee

50,000+ business customers
TRUSTED BY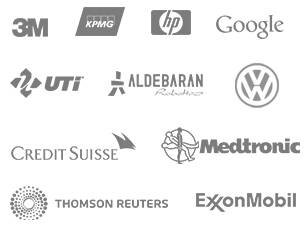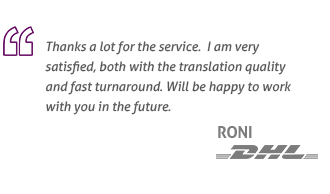 RELATED RECENT TRANSLATIONS