5 Clear Signs You Will Be Happier Working as an In-house Translator
2 min read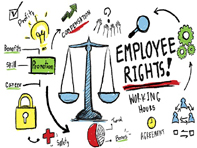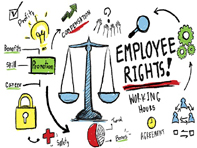 If you're one of our translators here at Tomedes, then chances are you're happy with your freelance career thus far
However, have you ever considered working for a company as an in-house translator? Or perhaps you're considering working in-house part-time, and freelancing in the rest of the time?
Whilst it's certainly not for everyone, we do recognize that some people may prefer some of the benefits of working in-house. Let's take some time to discuss whether working in-house will be good for you.
#1 You like consistency
Perhaps one of the most daunting aspects of deciding to go freelance is giving up the security of your monthly paycheck in order to find your own work. Some people simply prefer having a consistent workload and income, and this might outweigh some of the advantages (including the potential to earn significantly more money!) of working on a freelance basis.
#2 You don't like marketing
Depending on how well established you are in your field, you may have to put significant effort into marketing yourself to potential clients. Whilst some people love telling others about their services, other people find that this type of work doesn't come naturally and is a real effort to do well.
If you're working in-house, then your translation company will be able to guarantee you the provision of new work to accomplish each day. And although you'll only be limited to who your company chooses to work with (and you'll be unable to turn work away too) you won't have to spend any more time on marketing yourself.
#3 Working with others energizes you
Some people love working alone without the distraction of office politics that working around others brings. On the other hand, the thought of working alone day after day can be a cause of great anxiety for some.
Considering how often you want to be working around other people will give you a good indication as to whether working freelance or in-house is best for your personality type.
#4 Having an established structure pleases you
Although the idea of having managers and an established hierarchy makes some people's skin crawl, an established structure can work well for lots of people. Everyone knows what jobs they need to do and what other people will require of them.
If you're working as a freelancer, you often have to take on tasks that aren't ideally suited to you because you're required to act as an accountant, an advertiser and a customer service representative (among other things!). Further, having established working times can suit some people much better than working whenever they feel like.
#5 You value company perks
When working in-house you'll become accustomed to a number of perks that you might begin to take for granted. Consider that many employees provide healthcare packages, pension payments and paid days off as part of their employment plan. These are all enticing things that freelancers miss out on and have to use their earnings to fund.
Final thoughts
If the things mentioned in this post resonate with you, then perhaps working in-house is a good idea for you? Or maybe you like to work in-house and freelance simultaneously? Feel free to let us know in the comments below.
Post

your Comment
STAY INFORMED
Subscribe to receive all the latest updates from Tomedes.