4 Negative Effects That Freelancing Has On Your Personal Life
3 min read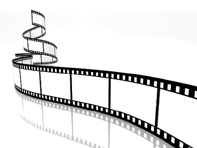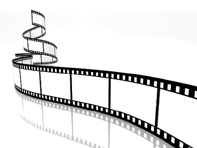 There're lots of positive benefits to working on a freelance basis, and perhaps these benefits are what led you to take up freelance translation as a career option?
Of course, reality isn't always as rose-tinted as we'd imagine, and this post will highlight some of the negative effects that working freelance can have on you. While most freelancers are convinced that the pros of the freelance lifestyle outweigh the cons, it's not a bad idea to be aware of some of the negative effects that freelancing can have on you.
#1 Isolation
Working alone all day will eventually lead to feelings of isolation. Some people require more input from real humans than others, but everyone, regardless of their personality type, will start to feel lonely if they never see anyone else!
In addition to working from home, carrying out your duties in a public place such as a coffee shop or library is a good start. But seeking out other freelancers to interact with, whether in person or online, is a necessity to counter feelings of isolation.
#2 Poor work-life balance
One of the most common negative effects of freelancing is not being able to manage the fine balance between your work and your life outside of work. Consider the following quotation from the Great Place to Work Blog:
"Within the 100 Best Companies to Work For, an average of 83% of employees also believe they are encouraged to balance their work life and their personal life, and a whopping 91% of employees believe management allows them to take time off from work when they need to."
Obviously, freelancers don't have considerate managers to encourage them to keep things in balance, and so it falls down to you to keep things in check. It isn't always easy to relax when failure to find work directly leads to a lower income at the end of the month, and working from home (as most freelancers do) makes the distinction between personal time and work time harder to separate than in traditional employment.
If you struggle with your work-life balance, it might be a good idea to ask some friends and family to hold you accountable for maintaining a healthy balance between your workload and your personal time.
#3 Insecurity
As alluded to above, not having a guaranteed source of income each month can be a great source of insecurity to freelancers. This is especially apparent when you're just starting out and good contracts are harder to secure, but even seasoned freelancers struggle from time-to-time with the insecurity that unguaranteed work entails.
Having another source of income from a spouse or partner can greatly help in this area, but especially for the single freelancer, insecurity can be a major downside to working on a freelance basis.
#4 Insignificance
Some people require a sense of greater purpose to infuse their work, and it's easy to get demotivated if it seems that all you work towards is paying your bills with no clear sense of career progression or overall purpose to your labor. This feeling is easily exacerbated when you work a string of short-term contracts, as the nature of this type of work doesn't lend itself to contributing towards a bigger picture.
To combat feelings of insignificance, try taking on some ongoing contracts that will allow you to build a relationship with your client. Over time, you'll start to feel more like a valued and important part of their workflow rather than a random person who they outsource work to.
Final thoughts
What do you think are some of the negative aspects of working freelance? And have you found any effective ways to cope with them? We'd love for you to share your experience with us in the comments below!
Post

your Comment
STAY INFORMED
Subscribe to receive all the latest updates from Tomedes.