Professional Marathi Translation Service
For instant Marathi translation quote please use the top menu
Marathi belongs to the Indo-Aryan languages group and is chiefly spoken in South Western India by the Marathi people. It is one among the officially recognized Indian languages. The Indian state of Maharashtra recognizes it as its official language, while in Goa it serves as the co-official language. There are about 90 million Marathi speakers all over the world which places it 15th among the most popularly spoken languages worldwide. At the same time, it is the 4th most widely spoken language in India.
Marathi speakers, though mainly concentrated in India can be found living all over the world in various immigrant communities in the United States, UK, Germany, South Africa, Mauritius, Israel, UAE, Australia, Singapore, Japan and New Zealand. This creates considerable Marathi translation requirements which Tomedes seeks to fulfill through its talented team of professional translators.
Marathi literature dates back to AD 1000 making it one of the oldest among regional literatures in Indo-Aryan languages. The language has its roots in Sanskrit, and evolved through Prakrit and Apabhramsha. It is estimated to be 1300 years old.
Marathi grammar and syntax is based on Prakrit and Pali. The grammar includes features which are similar to other modern Indo-Aryan languages like Hindi, Punjabi, Gujarati, etc.
Marathi vocabulary has borrowed from, as well as contributed words to Sanskrit, Hindi, Kannada, Urdu, Persian, Arabic, and Portuguese. Sanskrit has played a highly influential role in the formation of the Marathi vocabulary, as nearly 50% of the Marathi words have either been derived from Sanskrit, or borrowed directly.
According to Indic scholars, Marathi is spoken in about 42 dialects. Most of the variations between the different dialects are mainly of a phonological and/or lexical nature. Even though the number of dialects is quite high, they share a satisfactorily high degree of intelligibility. Traditionally, major dialectical divisions of Marathi include Ahirani, Are Marathi Khandeshi, Samavedi, Varhadi, and Wadvali.
Written Marathi has a history going back to the 11th century when it was used for inscriptions on stones and copper plates. Earlier, it was written using the Modi alphabet. However, from 1950 onwards, the Devanāgarī alphabet is being used.
Marathi is written in a left to right direction using 36 consonants and 16 vowels from the Devanagari script. The Devnagari script which is used for writing Marathi is called Balbodh and has slight differences from the one used to write Hindi and other languages.
For instant Marathi translation quote please use the top menu
Professional Marathi translators working with Tomedes assure high quality translation for many language pairs and domains. We regularly work on Marathi translation projects and guarantee the best translation rates and fast delivery. If you are looking for a Marathi translation service, do check out the best translation quote for your project from the top menu. If you want further assistance, please get in touch with us using our contact form.
WHY CHOOSE US
24/7 human support

1 year guarantee

50,000+ business customers
TRUSTED BY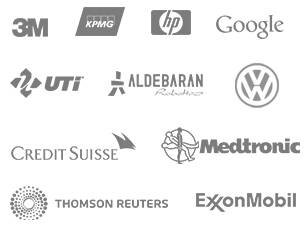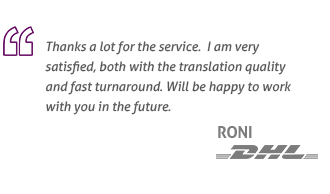 RELATED RECENT TRANSLATIONS