First-rate World Cup Terms from Around the World
2 min read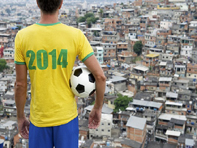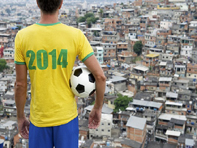 Language is about more than literal names for objects. As a language develops, words and phrases turn into colloquialisms unique to that language, giving it a character all of its own. These colloquial phrases vary from language to language and can be a fascinating area of study for professional translators.
The FIFA World Cup provides an excellent standpoint from which to examine these linguistic oddities at work. Football phraseology in English includes a number of interesting examples and this is mirrored in languages across the globe.
In honour of the 2014 World Cup, here we look at a range of colloquial phrases from various languages, then show what they actually mean.
English
'On your head son' means 'the ball is coming towards you, why not try for a header?'
'Put him in the stand,' a phrase commonly used in Scottish football, means 'You seem to be having trouble with that winger, perhaps you should try using considerable force in the next tackle.'
'Have it' in US football means 'strike that ball immediately!'
Spanish
'Ladrón' literally means thief or robber and is used when an opposing player is near the player with the ball.
'Tienes cola/te llegan' means you have another player tailing you closely.
'Quémale' means 'burn it' in literal terms, but during a South American football match it is used to tell the player in possession of the ball to have a shot at goal.
Korean
In South Korea, many English words and terms have been adapted into the language so far as football phrases go. These include both literal adaptations and a few choice variations: 'headings' means headers, 'shoot' is shoot and 'centerings' refers to crosses.
Arabic
'Bayda' literally translated means egg, but in Arabic football the term is shouted when a ball goes between a player's legs, thus making him look like a chicken laying an egg.
Norwegian
'For Valhalla' is used to encourage the team to push forward with full force, in ancient Viking style.
'Shieldwall' indicates that the team needs to head back fast and defend on set pieces.
With the 2014 World Cup now upon us, it will be interesting to hear which of these choice phrases help their team to make it to the final, and which are left behind at the early stages of the competition.
How many other colloquial football phrases can you add? Use the comments box to let us know.
Post

your Comment
STAY INFORMED
Subscribe to receive all the latest updates from Tomedes.