5 Reasons That Will Drive Every Freelancer to Relocate
2 min read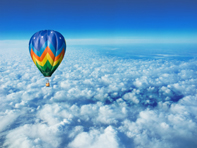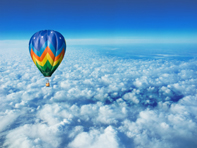 Working freelance provides you with a range of freedoms that are unavailable as part of a fulltime, 9-5 career working for 'the man.' One wonderful advantage that many freelancers enjoy is the ability not just to pick and choose their hours, but to select the location from which they work.
This opens up a whole world of possibilities (literally), so here we look at five reasons to keep your freelance job but relocate to another country.
#1 Reduced cost of living
Moving to another country can have big benefits when it comes to reducing your cost of living. Many freelancers choose to take advantage of this, relocating to countries where rents are lower, groceries cheaper and taxes more beneficial. Freelancers who are able to maintain the income level that they had in their country of origin will find their money goes much further when relocating for this reason.
#2 Better work/life balance
Many freelancers choose to relocate to improve their work/life balance. While they may have plenty of money and a good standard of living in their home country, working 12 hour days to achieve those things is not the way to get the best out of life. A new existence overseas, where a lower cost of living means less time at work and more time at the beach, may therefore be the perfect reason to relocate.
#3 The weather
Though it seems a very simple reason, the weather can be enough to drive people to relocate. The polar vortex this winter has been responsible for driving many people from northern countries southward in search of a warmer life.
Additionally, mental health research has shown that those living in countries near the equator (where sunlight hours are long and bright year-round) rarely experience symptoms of seasonal affective disorder – so relocating in search of warmer weather can have extremely positive benefits on freelancers' frame of mind.
#4 Improved living standards
A great reason to keep your freelance job but relocate to another country is the improved living standards available overseas. Enhanced medical care and better educational opportunities for the freelancer and their family are just some of the improved living standards that a move overseas can lead to.
#5 Seeing more of the world
The final reason that many freelancers move overseas while keeping their jobs is simply to see more of the world. It's a big planet and our time on it is limited, so experiencing as much of the world as possible, if it can be done while still earning a living, is a fantastic reason to relocate abroad.
As well as benefitting the freelancer himself, children who engage with different countries and cultures as part of their upbringing often find the experience extremely fulfilling and an important part of their formative years.
Summing up
Have you relocated to another country while keeping your freelance job? Tell us all about it via the comment box.
Post

your Comment
STAY INFORMED
Subscribe to receive all the latest updates from Tomedes.