Return to Babel: What If The World Spoke One Language?
2 min read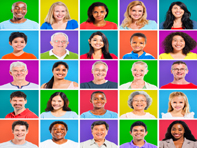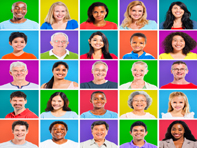 "Now the whole earth had one language and the same words," begins the story of the Tower of Babel in Genesis 11. The immense feat of building a tower "with its top in the heavens" seemed feasible to people united by the power of a common language.
Some post-biblical individuals have caught the dream of universal communication. Rather than wait for one to develop spontaneously, these visionaries spend years cobbling a new language out of their own linguistic knowledge. Who are these individuals, and what has come of their meticulous efforts?
SPIRITUAL FOUNDATIONS
The history of constructed languages is surprisingly old. Hildegard of Bingen, an abbess in the 12th century, created the first known "conlang", Lingua Ignota, for spiritual purposes. The Latin name means, appropriately, "unknown language", and indeed it was secretive and certainly not intended for international linguistic unity.
Interestingly, the more recent series of universal conlangs had similarly mystical, rather than political, origins: A German priest created a language called Volapük in 1879 in response to a prophetic dream. Johann Martin Schleyer developed his vocabulary primarily from English and other European languages, obscuring the words' familiarity for the sake of non-English speakers and political neutrality. Volapük gained a huge following, but within a few years a competitor conlang emerged.
ESPERANTO
In Esperanto, constructed in the 1880s and the most widely spoken IAL (international auxiliary language) today, a derivative of Volapük has come to be slang for "nonsense." The schisms and tensions between practitioners of universal languages have limited the general movement's success.
Nevertheless, up to two million people worldwide embraced Esperanto, including the 150,000 current users of its online learning portal Lernu. Many have even learned the language from birth, including Hungarian-American investor George Soros, whose father was an Esperantist writer.
POST-ESPERANTO
More conlangs followed in Esperanto's wake, such as the naturalistic (rather than systematic) romance language Interlingua. Many in more recent decades have tried to avoid the Eurocentrism of early models. A language called Angos was developed in 2011 with a strict grammar, international foundations, and focus on simplicity.
Would you ever become a speaker (or creator) of a conlang? Have we gotten closer or farther away from the ancient dream of universal language?
Post

your Comment
STAY INFORMED
Subscribe to receive all the latest updates from Tomedes.