Features Versus Cost: How to choose the right kit when working freelance
3 min read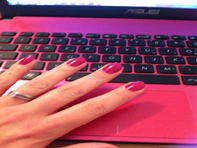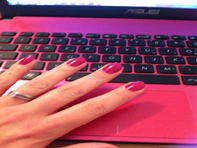 Working freelance means that everything you need for your work has to be paid for out of your own pocket. There are no company perks such as mobile phones or stationery expenses, so many freelancers have to think long and hard about the equipment they will need in order to work effectively and efficiently, without said equipment breaking the bank.
Assess your needs
The first step in choosing the right kit is to assess your needs, as a number of factors will have a bearing on the kind of equipment that you will need to purchase. Start by asking yourself:
1. What equipment does my working style require for maximum efficiency?
Do you keep your notes electronically, or do you prefer to hand write them? If the latter, buy yourself a decent, bound notebook and a set of pens that are used just for work – don't make do with scribbling on scraps of paper. They can get lost and will make your desk look untidy.
2. Where will I be carrying out my work?
If you will always be working in the same room, then a desktop computer and monitor might make the most sense. However, if you plan to split your work across more than one location, or if you need to take your computer with you when you go on holiday, then a laptop will be the more appropriate choice
3. How much time will I be spending out of the office?
A smartphone can be a freelancer's most valuable tool. Personally, I opted for an iPhone 4 – it gave me all the functionality I needed for work, but at a far reduced cost than the 4S and 5 models. Having a smartphone will allow you to respond to emails when out of the office, find out information online and use the notes app to record your thoughts when you don't have a pen on hand. Of course you can also call and text your clients as required.
It may seem an extravagance at first, but you will quickly begin to wonder how you ever managed before you had a smartphone.
Cost it out
Before making any purchases, undertake a costing exercise and note down the price options for each item. Laptops, for example, come in many shapes and sizes, so work out the features that you need from one and then shop around – prices can vary significantly between different retailers and different brands.
Don't be tempted to take the first deal that you see – cost comparisons often reveal that there are actually cheaper options out there if you take the time to look. Remember – everything you buy will come out of your freelance wages!
Features versus cost
Having dealt with the practical tasks of detailing your needs and costing them up, now's the time to have a bit of fun. Do you want a bright red smartphone to match your favourite nail polish, or a virtual laser keyboard? As a freelancer you are your own boss and all purchasing decisions are yours to make. You are no longer subject to a faceless IT department's choice of dull, standardised mice!
The kit that you use can brighten up your workstation and make you smile when you sit down to work each day, so find the right balance between the features that you need, keeping an eye on the purse strings and indulging your whims.
My own choice was for a shocking pink laptop – I had spent a decade with dull-looking company laptops and I wanted something that would stand out and make me grin when I sat down to work. It was slightly more expensive than if the colour hadn't been a priority, but it was one area where I felt that the cost was justified. After all, some would argue that starting each day with a smile is absolutely priceless.
What is your favourite piece of kit that helps you freelance effectively? Use the comments box to let us know.
Post

your Comment
STAY INFORMED
Subscribe to receive all the latest updates from Tomedes.