Developing a Localization Strategy: A Comprehensive Guide
January 20, 2021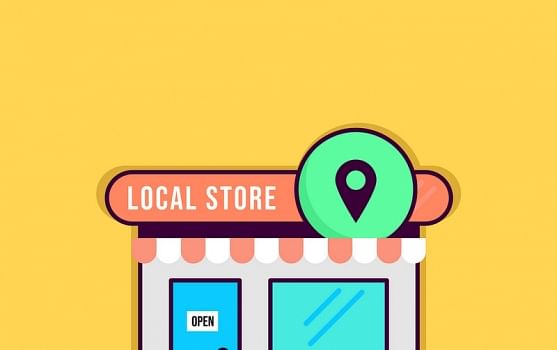 I've written many articles over the years here at Tomedes about the importance of localization in connecting with customers across multiple countries. I've focused on everything from the essentials of website translation to considerations for product packaging. Now, it's time to take a step back and put localization strategy itself under the spotlight.
What is a localization strategy? And how do you implement it? Read on to find out.
What Is a Localization Strategy?
I always like to start with the basics. What is a localization strategy? My localization strategy definition is a strategy that defines how your business will connect with local audiences around the globe. This local strategy definition includes everything from the languages you use to the design of your app. It's all about creating a localized marketing strategy that aligns with cultural expectations and nuances, as well as practical details.
What is the goal of this kind of localization marketing? To create a customer experience that feels like it was created precisely for the country in question – even if you work across dozens of countries.
Globalization and Localization
You have to localize to globalize. Quite simply, if you want a business that successfully spans multiple countries in a meaningful way, you can't afford to be without a localization strategy.
I talk in detail in the article below about the differences between localization, globalization and internationalization. Suffice it to say here that globalization is the process by which your company can start to operate internationally. Localization, meanwhile, allows you to foster local connections and engagement by creating a product and/or customer experience that feels native to each target market. I'll explore just how to do that below.
Read more: What Are Localization, Internationalization and Globalization?
Things to Consider When Developing a Localization Strategy
Developing a localization strategy can seem like a daunting prospect if you've not done it before. However, I find that breaking it down into more manageable steps can actually move the process along quite quickly. That's what I've done with this article. We'll walk step by step through how to create a localization strategy, starting with some key considerations that you'll need to devote some thinking time to.
Firstly, consider what it is that you actually need to localize. Is it your website or other platforms through which you connect with customers? Your marketing materials? Or what about the products you sell or the services you provide?
In truth, a quality localized marketing strategy will incorporate all of these elements and more.
Platform
The most common ways that global businesses connect with their customers include through their:
• Websites
• Apps
• Social media platforms
Many localization guides focus primarily on how to localize your website – and for good reason. Your website is your window to the world. It is a tool through which you can build your brand's international reputation, connect with customers and sell your wares. If you're looking to localize your website, check out our guide to website localization below.
Thinking about localizing your website means looking at everything from the design to the content. Do your target audiences use languages that read horizontally or vertically? If horizontally, are the languages read from left to right or right to left? And what degree of text expansion or contraction will take place during the translation process, given that different languages use different numbers and lengths of words to convey the same meaning? You'll need to factor all of this into your localization strategy from a website design perspective.
On the content side of things, you'll need to consider how suitable your content is for each audience that you want to connect with. Does the original language content relate to local experiences that foreign audiences will find it hard to relate to? Is it packed with popular culture references or cultural assumptions that simply won't go down well overseas? Again, you'll need to focus on such considerations as you build your localized marketing strategy.
Then there are the practical details. Which payment system(s) should you use for each country? Which currencies will you need to accept and which payment methods? There's no 'one size fits all' solution here, so these practical elements will need to be defined for each country that you plan to work in.
These same considerations also apply to your app and will need to be factored into your localization strategy from that perspective too. You'll also need to think about mobile versus desktop browsing on a country-by-country basis, to ensure that the experience you deliver is best suited to each audience.
And then there's social media. Which sites are most popular in each of your target countries? And how do people use them? Again, this information needs to feed into your localization strategy in order that it can be truly effective.
Read more: Website Localization – The Complete Guide
Marketing Channels
As I've mentioned social media, let's take a minute to think about marketing channels. Social media is a key marketing channel for many businesses these days but it's certainly not the only one. Do you intend to use any of the following in addition to your website?
• Email marketing
• Content marketing
• Advertising – either online or in print media
Whichever channels you use, you'll need to ensure that your marketing approach focuses carefully on each particular audience. For your website and content marketing, that will mean localized SEO approaches, while factoring in cultural preferences and nuances will apply across all of your marketing materials and channels.
Your localization strategy will need to pay particular attention to the kind of marketing that works best in each of your target countries. You will have to consider the language you use, how subtle or overt your messaging is, the imagery you use and so forth.
It's also worth drawing up a localization brand guide to define which bits of your marketing should remain the same. Coca Cola is a great localization strategy example in this respect. While its product differs from country to country, in order to suit local tastes, certain messaging – happiness, sharing, enjoy – remains the same across the globe. Given the company's success around the world, it's a great localization example to pay attention to.
Product/Service
Coca Cola and other localization strategy examples highlight the importance of localizing your product or service as well as how you market it. In the case of Coca Cola, that means adjusting its product to suit local taste preferences.
McDonald's does the same, adjusting its menu to suit each county. This means that customer in India can be tucking into a McSpicy Paneer, while those in South Korea are enjoying the Bulgogi Burger. Customers in the Philippines can opt for the Cheesy Eggdesal, while those in Malaysia can follow their meal with a Mango McFlurry. By offering certain core items and then adapting its menu to cater to regional preferences, McDonald's has become a global success story that many businesses would be delighted to emulate.
How can you adapt your own product or service in this way? Market research using localization experts in each of your target countries can be invaluable in answering this question and thus in shaping your localization marketing approach.
Target Locale
With each of the above considerations – platform, marketing channels and product/service – keeping your target locale front and centre of your thinking is essential. Successful global localization means catering to the needs of each locale in order to deliver an experience that feels like it was created with that specific audience in mind.
Developing your Localization Strategy: A Five-Step Guide
Localization covers many fields, from data analysis and copywriting to graphic design. I've included details below of a five-step guide to developing your localization strategy that incorporates all of these and more. Which of the following statements is true of localization? All of them – so pay careful attention and you should be able to draw up a strategy that maximises your chances of global success, no matter which sector your business is in.
Step One: Internal Assessment
Localization is no easy task, even when you break it down and approach it step by step. Nor is it cheap. In fact, it requires a considerable amount of time and resources. That's why it's wise to start by assessing where your company is at right now. How much time, energy and cash are you willing and able to commit to the localization process before you need your international efforts to start generating returns?
Understanding the impact of developing – and then implementing – a localization strategy is key to deciding how many countries you plan to target and in which order.
Step Two: Localized Market Research
Which locales are worth your time? Undertaking local market research is key to understanding the feasibility of launching your product/service in each location, as well as maximizing your profit potential in each.
For your market research, you'll need to tap into local expertise, working with a localization business that is adept at helping companies to analyse new marketplaces around the world. I'll look in more detail at the merits of using a professional localization company below, but it's worth noting here that help with your market research from an experienced localization business can be a major time-saver.
Step Three: Setting Priorities
After assessing your resources and gaining an understanding of which markets have the most demand for your products (as well as which don't), it's time to set your priorities. Almost all of the elements of your business can be localized, from your platform to the product itself. As such, you'll need to work out the best order to approach doing so.
For example, there's little point in undertaking the localization of your website before you localize your product. Write down each element that you plan to localize and then consider any dependencies. This should allow you to sort the items into priority order so that you have a clear structure to your approach.
Step Four: Developing the Strategy
Developing your localization strategy means writing down:
• Precisely what you are going to localize
• The order you're going to do it in
• Details of all internal and external resources you'll need to allocate
• Costs
• Timescales
• Dependencies
• Intended outcomes
• Key performance indicators – everything from sales figures and market share to rankings, conversion rates and engagement levels
This will form the backbone of your localization strategy, so I recommend giving it the time and attention to detail that it deserves.
Step Five: Test, Adjust and Readjust
The business world moves fast, so it's important that your localization strategy is dynamic. By executing the strategy and then fine-tuning it as your localization work progresses, you can ensure that the strategy grows and adapts in response to the progress that you are making with your international expansion.
Remember: your localization strategy is not the end of this process but the beginning.
Tips and Best Practices from Localization Professionals
The team here at Tomedes has been providing localization services for nearly 15 years, so we have plenty of experience to bring to the table. I've included some of my top localization tips here to ensure that your strategy is the best that it can be.
Be Data Driven
Your market research should provide you with plenty of data for mapping out your global localization approach. Be sure to analyse that data effectively and use it to shape your localization strategy.
Tap into Local Expertise
Nobody will understand your target locales better than those who live there. From those participating in your market research to those conducting it, make accessing local knowledge and insights your priority.
Brief Your Localization Company
The more you can help your localization company understand your company values, ethos, products/services and goals, the better. Armed with this knowledge, your localization experts will be better placed to help you achieve those goals.
Be Flexible
There are so many factors at play when it comes to doing business internationally that you need to be flexible in your approach. Even the best-laid localization strategy can be derailed by the right combination of global events, political decisions and economic shifts. So flex, adapt and stay hyper-alert for any additional factors that could impact your approach.
Different Options
When it comes to developing your localized marketing strategy, you can either bootstrap your way forward or turn to a company providing localization services to business clients. Each approach has its own pros and cons.
Bootstrapping, for example, means you are at the heart of the entire localization strategy and can be as hands-on as you wish. For many entrepreneurs, this level of control holds plenty of appeal. On the other hand, it can also be a major distraction from the day-job.
Bootstrapping is often assumed to be the more cost-effective option, but I would add a note of caution to this assumption. When you consider the amount of staff time that can end up being swallowed by the creation and implementation of a localization strategy, it may end up being cheaper to engage a professional localization company from the outset.
If you do go down the bootstrapping path, then there are plenty of localization tools out there that can help you manage your localization projects. Again, just bear in mind the time commitment that these may require.
Ultimately, if you're looking for a smooth, slick approach to your localization strategy, it might be best to call in the professionals.
Summary
I'm hoping that you're now feeling more confident in your approach to developing a localization strategy for your business. To sum up, we've covered a range of points in this article:
• What is a localization strategy?
• The difference between globalization and localization
• Things to consider when developing a localized marketing strategy
• How to develop your strategy in five simple steps
• Tips and best practices
• Different options for developing your localization strategy
The right approach to localization can provide your company with key advantages and insights when it comes to breaking into international markets. No matter whether you're looking to crack a single locale or take on the world, I wish you the best of luck.