Everything You Need to Know About Volunteer Translation
3 min read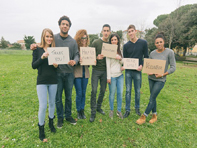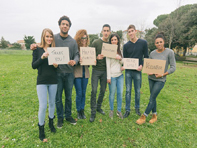 In one of our recent Translators' Hub posts, we touched on the subject of how volunteering your translation services to different parties could be beneficial for your translation career.
This post will discuss volunteer translation in greater depth, and present some current voluntary opportunities you can apply for.
Why should you work as a volunteer?
If you're considering beginning a freelance translation career, working on a voluntary basis is a great way to experiment with the role before taking on paying clients. Is freelance translation really the sort of thing you could see yourself doing each day?
Taking on a few volunteer projects will also grant you some valuable experience in the translation process, which you'll need to have when attempting to secure clients or apply to translation agencies.
Further, if you choose your voluntary role carefully, you'll be able to experience what working as a translator in a specific sector is like. Want to consider specialising in the charity, mobile technology or healthcare sectors? Volunteer roles give you a way into those areas.
Finally, volunteering your services for free allows you to help others with your skills (especially if you work for a charity), and provides a real sense of reward and satisfaction.
What opportunities can arise from voluntary roles?
If you prove yourself to be a dependable volunteer translator, then it's possible that you'll be able to secure some paid work in the future. This could take the form of ongoing freelance work that you're remunerated for, or your proven competency could even lead to an in-house position.
Moreover, becoming a known volunteer translator will allow you to broaden your network of contacts and also allow you to tap into your employer's network too. Who knows what opportunities might arrive from these new connections?
Where can I find volunteer positions?
Searching for new positions can be somewhat time consuming, so here's a host of potential contacts to get you started:
Volunteering in general
United Nations Volunteers works to match willing volunteers with positions that could benefit from their skills. They're always on the lookout for translators.
VolunteerMatch.org acts in a similar manner to United Nations Volunteers, but also lets you search for opportunities in specific sectors too.
Voluntary translation websites
Translators for Progress describe their mission as "facilitating communication within the global grass roots community and to create opportunities for language students and professionals to get involved in social issues." If this sounds like something you could contribute to, be sure to see what positions are currently available.
Translators Without Borders supports global humanitarian work by providing document translations free of charge, and they're always seeking new translators to work with.
Specific voluntary translation job opportunities
International Children's Digital Library are taking applications for new volunteer translators, so if working with childrens literature sounds appealing, why not apply today?
Defence for Children International are currently advertising for an intern translator, which might be an excellent way to learn more about working in the charity sector and also receiving a basic level of renumeration. You can apply here.
Global Voices work to translate the writing of local authors and citizens into other languages, giving readers a local insight into current events. They're on the lookout for volunteer translators to join their team now.
TED is a well-known repository of informative and engaging talks, and TED are seeking volunteer translators to help transcribe and translate their presentations into other languages. Sign-up here.
Final thoughts
Hopefully this post has conveyed the importance of working on a voluntary basis and given you some leads to pursue too. Let us know what you think about voluntary translation, or whether any of the aforementioned links were helpful.
Post

your Comment
STAY INFORMED
Subscribe to receive all the latest updates from Tomedes.