How To Get Translation Jobs Without Any Experience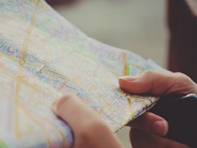 It's an age-old cycle: I want a job, but I have no experience. To get experience I need a job. I want a job, but… well, you get the picture!
Clients will want to see evidence that you have the experience required to produce a top-notch translation. If you're just starting out as a freelance translator, you can build up experience from a number of different sources and break free from the no-job, no-experience cycle. In this blog post we'll show you how.

Volunteer your services for free
While you should expect to be paid fairly for your hard work, taking on a handful of jobs for free is a fantastic way to invest in your new career.
Finding an individual or company who's willing to let you translate a document of theirs for free won't be hard to find, and charities or post-graduate students are good possibilities to offer your service to for free in exchange for a glowing testimonial. You can use those testimonials as a springboard from which to launch your career.

Contribute to crowd-sourced translation
Crowd-sourced translations are also generally unpaid, as it's often assumed that the translators have a significant interest in getting the source material localized into their own language. However, you're often able to receive helpful feedback from other translators, who might be able to correct or commend your work.
Mobile apps often use crowd-sourced translation, and Twitter is a great place to ask to participate in such projects. Further, translating Wikipedia articles is a great way to gain both working experience and constructive feedback from experienced editors.
One of the largest crowd-sourced translation projects of recent years has been the UAE's e-learning project, where volunteers translated more than 5,000 videos on sciences and maths topics into Arabic in order to drive up educational standards in these subjects. Opportunities such as this are an excellent way to build your experience.

Work for an agency
Agencies provide an environment for translators to work without having to worry about dealing with or finding clients directly. Agencies are also open to taking on more inexperienced freelancers, and provide a fantastic place to hone your skills and gain some experience whilst making money.
Although agencies do take a cut of your paycheque, many translators - both inexperienced and professional alike - find that this is a happy compromise that works for them. If you'd like to investigate working for an agency, then we happen to know of a very good agency to consider applying to…

Assimilation
There's nothing like being assimilated into a particular culture to help you quickly brush-up on your linguistic skills. Whilst spending time in a culture won't give you any demonstrable experience to show clients, it will allow you to improve your general ability — something that's worth considering when you're wondering where to go on vacation this year.

Take a translation course
Spending a little money to gain a recognized qualification in translation will go a long way to impressing clients. Over the duration of your course you'll learn more about the translation process as well as have assignments given to you for assessment.
You'll find that the valuable feedback from your tutors will help tremendously with your professional growth, stretching your intellect and translation competency. And once your course is complete, you'll have proof of your achievement and verification of your distinction.

Final thoughts
We hope that this post gives new freelancers some help in securing valuable experience. Do you think you might pursue any of these options yourself? Or if you're already an established translator, what did you do to gain experience when you were first looking for work? Let us know in the comments below.
POST YOUR COMMENT
Stay informed
Subscribe to receive all the latest updates from Tomedes.