Will the results of the Eurovision Song Contest 2016 promote love of languages?
2 min read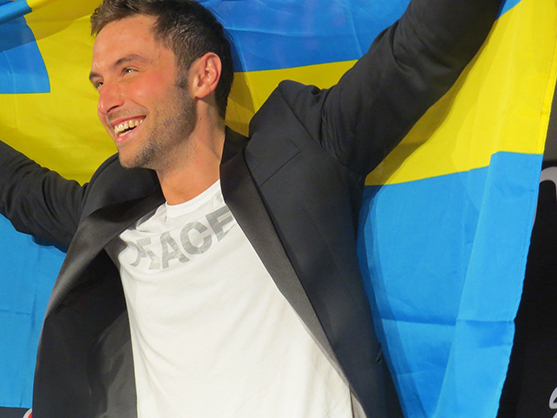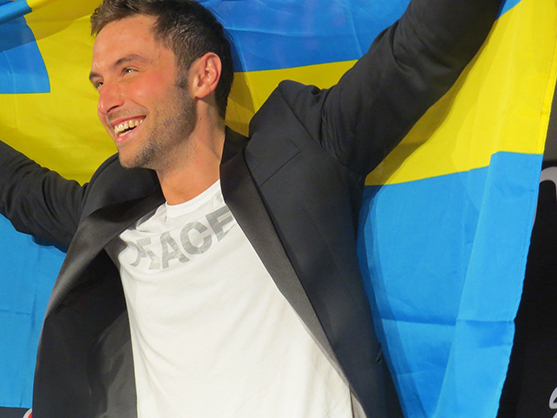 Love it or hate it, the Eurovision Song Contest has been exposing audiences to languages from around the world for the past 60 years. But does it really promote love of languages, or show an increasing belief that songs need to be sung in English to have the best chance of success?
The free language rule
At various points in its past, the Eurovision Song Contest has implemented rules regarding the languages songs may be sung in. However, since 1999 all language restrictions were lifted and songs may now be sung in any language. This even includes made up languages – Belgium's 'Sanomi' entry in 2003 used an artificial language and took second place.
Winning languages
In the 60 years of the competition's history, winning songs have been sung in:
• English (30)
• French (14)
• Dutch (3)
• Hebrew (3)
• German (2)
• Norwegian (2)
• Swedish (2)
• Italian (2)
• Spanish (2)
• Danish (1)
• Ukrainian (1)
• Serbo-Croatian (1)
• Serbian (1)
English is clearly the front-runner when it comes to winning languages, but this is hardly surprising, as many songs are submitted in English, regardless of whether or not it is the language of the country that has entered.
Why are so many Eurovision songs in English?
There are various theories as to why so many Eurovision entries are sung in English. Some fans of the contest believe that English is used because it is more widely understood than many other languages. Others argue that it is the pleasing cadence of English that makes it such a popular choice. Pop music's English-language history is also likely to be an influencing factor, as is the fact that so much of modern music across Europe used English lyrics.
Does Eurovision really promote love of language?
So with all these English entries, does the Eurovision Song Contest really promote a love of languages? In our view, yes, absolutely!
Eurovision is a key part of exposing viewers to languages that they may not hear at any other time during the year. It also allows for countries to think playfully about their use of language. Azerbaijan sings its songs in English, but Bulgaria has previously used Azerbaijani lyrics. Ireland has previously sung in Irish (rather than English), Switzerland has sung in Romansh (the country's fourth language) and Monacao has sung partially in Tahitian.
This year, the Ukraine has sparked controversy with Russia by entering Crimean song-writer Jamala, singing in the Crimean Tatar language. The entry shows the very real relevance and impact that the Eurovision Song Contest has had on languages since its inception in 1956 and which it continues to have to this day.
Following your love of language overseas
If this year's Eurovision Song Contest inspires you to finally take the plunge and follow your love of languages overseas, then check out our short video on the Three Best Countries for Freelancing.
Final thoughts
This year's Eurovision Song Contest final will take place on 14 May. Who do you think will take the top spot this year? Let us know in the comments!
Post

your Comment
STAY INFORMED
Subscribe to receive all the latest updates from Tomedes.