How To Deal With Top 10 Things that Make Translators Want to Scream
3 min read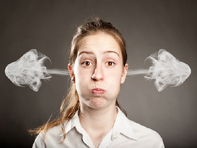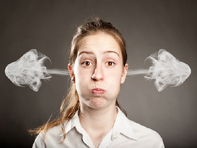 We previously examined 10 things that make translators want to scream, examining a range of linguistic and work-related frustrations. Given the frequency with which some of those frustrations can arise, we felt it was only right to present some tips for how to deal with them when they do – so read on for a calmer existence!
Linguistic frustrations
#1 Poor translations on shop signs, official documents, etc.
The solution –this will depend on where you encounter the poor translation. If in a shop, you could be helpful and suggest a better translation, but be careful not to come across as too critical. A series of deep breaths and a determined ignoring of the mistake might just be the better way forward.
#2 Translating ambiguous phrases such as 'hand washing advised,' which could refer either to an object or the person using it.
The solution –always be clear on the purpose of the text you are translating and its intended audience. This should help to avoid any ambiguity during the translation process.
#3 Official language changes made by governments as their country's language evolves.
The solution – keep abreast of any planned orthographical changes to the languages that you speak and ensure that you implement them in line with the government's timescales.
Client frustrations
#4 Clients who delay on the brink of giving you a huge translation job.
The solution – be clear with such clients that your time is much in demand and that you need to book in a confirmed start date for their work in order to ensure sufficient time in your diary. If that doesn't work, put the delaying client on a backburner and focus on other, more promising jobs.
#5 Friends asking for free translations.
The solution –there are two great solutions here. Either explain to your friends that you are a professional who has to charge for their time, or else complete the work for free and then ask your friend for them to provide something to you for free based on their own work skills. They will soon get the point!
#6 Unreasonably long 'test' translation requests from potential clients.
The solution –be clear on how much you are prepared to translate in order to prove your worth and stick to your predefined limits. Be firm and don't let the client persuade you to translate more than you are prepared to in order that they can test your skills. Providing samples of your work via your website or social media sites may also help with this.
#7 Urgent translation jobs that clients have left until the last minute and yet expect you to translate flawlessly in minimal time.
The solution –simply accept that the job will be stressful due to the time pressure, then charge the client more as it is a 'rush job.'
Freelance frustrations
#8 Interruptions to your working day.
The solution – be clear with friends that even though you work from home, you are still working and thus not available to drink tea and chat for an hour whenever they happen to pop round. Be assertive enough to ask them to call back later if you are in the middle of translating a difficult text or rushing to meet a deadline. Be sure to set clear boundaries with your spouse and children as well – there should be a distinct difference between work time and free time.
#9 Balancing the busy times with the quiet times.
The solution – you can help to alleviate the pressure during busy times by getting as far ahead as you can during quiet times and by never leaving anything until the last minute. If possible, you can also arrange with another trusted translator that he or she will be available to support with your workload during peak times.
#10 Projecting your income when you do not have a set or guaranteed level of work.
The solution –keep something aside for a rainy day, so that if your income dips you don't need to panic immediately. You can also consider taking on additional work in a related field, or simply learn to embrace the uncertainty of the unknown!
What are your techniques for overcoming your translation frustrations? Let us know by leaving a comment in the box.
Post

your Comment
STAY INFORMED
Subscribe to receive all the latest updates from Tomedes.