8 Body Language Mistakes You Make on Skype Meetings
2 min read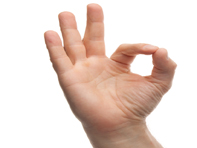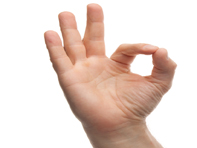 The topic of body language and non-verbal communication is a common one, but for freelance translators who meet with clients using video conferencing technology such as Skype, it is particularly important.
Here we look at ten things that translators using Skype need to be aware they are communicating without saying a word.
The basics
Clearly, the basics of non-verbal communication still apply on Skype.
If you yawn, your client might perceive you as being bored.
Sitting with your feet up on the table may also communicate boredom to your client and showing the soles of your feet or shoes is considered offensive in many countries, so always sit up straight in a professional posture.
Equally, if you sit with your arms folded your client may think you are being defensive, so avoid doing so (unless, of course you are intending to express a defensive posture for some reason!).
Want to convey the right message to your client? Sit up straight and ensure an appropriate amount of eye contact (allowing for cultural considerations, naturally). Even if you are typing or taking notes during the conversation, be sure to look up regularly in order to show the client that you are being attentive.
International gestures
Be cautious when using certain body language gestures that may be lost in translation between countries.
Nodding your head in England means 'yes' but in Greece, Macedonia and Albania a single nod of the head means 'no.' Therefore nodding may be misinterpreted by your client. To be sure, try to avoid nodding and state clearly whether you mean 'yes' or 'no.'
Shaking your head can also create confusion, depending upon the nationality of the person to whom you are speaking. In France and Germany, shaking your head means 'no,' but in Bulgaria it means 'yes.' Again, avoid using such gestures if possible so that there is no room for misunderstanding.
The use of the 'ok' gesture is also one to be wary of. While in the US making a circle with your thumb and forefinger means 'ok,' in some parts of Europe such a gesture is used to express 'you are nothing' and in some countries in South America the gesture is considered an unpleasant one.
Poor connections
When experiencing problems with a poor Skype connection, don't allow your frustrations with the technology to come across to your client.
Rolling your eyes will be a clear sign of irritation and just because the connections is experiencing problems at your end doesn't mean that the client can't still see you perfectly clearly.
Obviously shaking your fist at your computer should definitely be avoided – you don't want your client to think that this kind of anger is directed at him!
Of course, body language can also be to your advantage when it comes to poor connections. If you can see but not hear your client, for example, pointing to your ears and then shaking your head should be sufficient for him to understand the problem.
What other things can you communicate as a freelance translator without saying a word? We would love to hear your thoughts via the comment box.
Post

your Comment
STAY INFORMED
Subscribe to receive all the latest updates from Tomedes.