Professional Swedish Translation Service
Get instant Swedish translation quote from the top menu!
Swedish is a Scandinavian language which is primarily spoken in Sweden and in certain areas of Finland. The number of people speaking Swedish all over the world crosses the figure of nine million. This makes Swedish to English and English to Swedish translations along with many other language pairs involving Swedish, a great opportunity for language translators. Those who are interested in learning more about Swedish translations would find the following facts helpful.
Swedish has been designated as the national language of Sweden and is the mother language of approximately eight million people born in Sweden.
It is similar to the extent of being mutually intelligible with certain other Scandinavian languages, specifically Danish and Norwegian.
The contemporary Standard Swedish has its roots in the 19th century Central Swedish dialects. The language is also spoken in regional dialects which have evolved from certain older rural dialects.
Swedish translators should note that though the Standard Swedish is used uniformly all over, there are quite a few varieties of Swedish dialects which can differ considerably in vocabulary and grammar and hence may not be mutually intelligible with Standard Swedish. However their influence on Swedish translations is less because a number of such dialects spoken by small numbers of people who generally live in rural areas and have low social mobility.
The standard order of words in written Swedish follows the "Subject Verb Object" convention. However this order is frequently altered while stressing specific phrases or words.
Swedish to English and English to Swedish translations are helped from the fact that the morphology of the Swedish language shares similarities with English. Both languages have two genders, relatively less inflections, plural and singular, absence of grammatical cases among other similarities.
Though the vocabulary of Swedish primarily contains words of Germanic origins one can also find words borrowed from other foreign languages. For example, the scientific and religious vocabulary uses a large number of words borrowed or originated from Greek and/or Latin. Similarly one also find words originated from French. In recent years the Swedish language has also been enriched with English terms. Moreover, just like other Germanic languages, new words can be formed in Swedish by compounding existing verbs and nouns.
Get instant Swedish translation quote from the top menu!
Tomedes.com has hundreds of professional Swedish translators working on translation projects involving Swedish and other languages. We offer you the best Swedish translators from all over the world. We have a large number of native Swedish translators who can produce English to Swedish translation tailored to local writing style. To know more about our Swedish translation services and rates all you have to do is use the top menu to input some basic information about your translation project and you will get an instant language translation quote.
WHY CHOOSE US
24/7 human support

1 year guarantee

50,000+ business customers
TRUSTED BY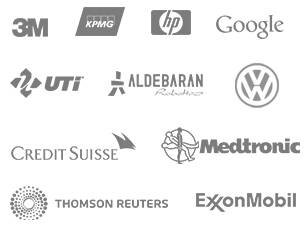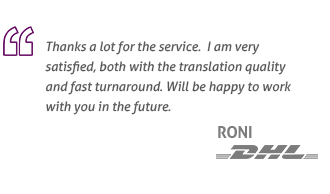 © Copyright 2007 - 2019 TOMEDES. All Rights Reserved