English to Japanese Business Card Translation
One of our recent translations was requested by a Canadian businessman in the investments industry - for whom we must keep confidential any further information, as we do for all of our clients - who needed Tomedes to provide him with Japanese translators for an English to Japanese translation of his business card This is an extremely smart business strategy for anyone who is relocating, opening a branch or franchise in Japan, or has any other business exchanges and interaction with Japanese consumers and/or clients. It is a proven fact that revenue and sales are significantly increased when a company or corporation offers their services or products in the native language of potential customers. Anyone who distributes their business card, and is living or working in a Japanese market, is well advised to get their own Japanese business card translation. To get an instant free quote on a business card translation, simply use the menu on the left to select your source and target languages, then upload your file(s) or use the space to copy your text. You'll have a detailed estimate in less than 10 seconds, which you will also be able to immediately see how extremely low our translation service rates are, compared to others.
Our business card translators are native Japanese translators who have thorough knowledge and familiarity with English language and culture. In addition, Tomedes has a valuable resource pool of translators with industry-specific skills among those who translate Japanese business documents. Whether your business is engineering, information technology, manufacturing, automotive, legal, or any other industry, we have Japanese translators to provide your with an accurate and precise translation. We filter through our resource pool of business card translators to find the best match for your needs. Business card translation is just one small example of the many business document translations Tomedes provides to our clients on a regular basis. We can provide any English to Japanese translation you need. Connect to our free live chat for a personalized consultation for any further questions or details.
WHY CHOOSE US
24/7 human support

1 year guarantee

50,000+ business customers
TRUSTED BY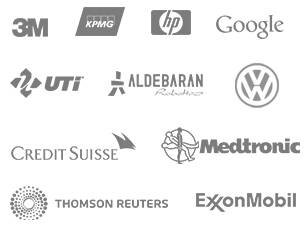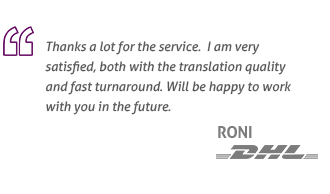 © Copyright 2007 - 2019 TOMEDES. All Rights Reserved