Celebrating May 1st with brilliant quotes on the working man
2 min read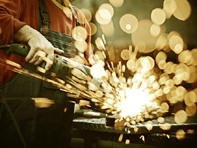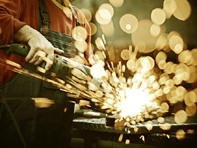 Around the world, International Workers' Day is celebrated on 1 May. Originally held to honor those killed in the 1886 Chicago Haymarket Massacre, when police killed several workers during a general strike, the day has over the years come to represent the strength and positivity of the international labor movement.
In that spirit, we have gathered ten diverse quotes on the working man (or woman) and their contribution to our world.
The philosophical one:
"It is the working man who is the happy man. It is the idle man who is the miserable man." Benjamin Franklin
The cynical one:
"By working faithfully eight hours a day you may eventually get to be boss and work twelve hours a day." Robert Frost
The feminist one:
"I can promise you that women working together - linked, informed and educated - can bring peace and prosperity to this forsaken planet." Isabel Allende
The lazy one:
"I am a friend of the working man, and I would rather be his friend, than be one." Clarence Darrow
The musical one:
"It is commercial pop that the majority of people understand. A working man's daughter would not understand blues." Barry Gibb
The human one:
"Everyone has an invisible sign hanging from their neck saying, 'Make me feel important.' Never forget this message when working with people." Mary Kay Ash
The hopeful one:
"Keep working hard and you can get anything that you want." Aaliyah
The thoughtful one:
"If you are working 50 hours a week in a factory, you don't have time to read 10 newspapers a day and go back to declassified government archives. But such people may have far-reaching insights into the way the world works." Noam Chomsky
The serious one:
"Working hard is great, being lazy sometimes is great, but failed potential is the worst." Campbell Scott
The smart one:
"Don't rule out working with your hands. It does not preclude using your head." Andy Rooney
Do you know another great working quote? If so, why not share it with us via the comment box?
Post

your Comment
STAY INFORMED
Subscribe to receive all the latest updates from Tomedes.