Translation trends: Which Languages Are Most Common?
2 min read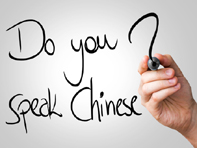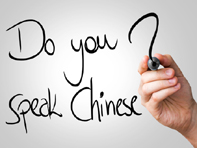 Translation services are required for many language pairings, yet certain target languages crop up again and again. The recurring popularity of these languages means that translators who use them have plentiful opportunities for employment. Based on today's global translation trends, three of the most common target languages are detailed below.
Mandarin translation
Given its position as the most commonly spoken language in the world, with some 955 million native speakers, it is perhaps unsurprising that Mandarin is the most common target language. This is due to China's continuing emergence as an economic powerhouse. It is a country that no global business can ignore and it seems that companies are doing what they can to engage with China, including translating their documents into Mandarin.
Interestingly, with an increasing number of non-Chinese children learning Mandarin from a young age, the number of those able to pick up written Japanese is expected to rise due to the similarities between the two languages. This means Japanese will be a target language to monitor over the years ahead, as well as Mandarin.
Spanish translation
Spoken by around 6% of the globe's population, Spanish is the world's second most spoken language. Used widely across the US and Latin America, as well as in Spain itself, Spanish is a much-demanded target language for translation work. As well as having some 407 million native speakers, Spanish is also widely spoken as a second language, making it an even more popular target language for translations.
Spanish is a fascinating language with some wonderful sounds to it when spoken, particularly the rolled 'r' sound. One of the language's most interesting words is 'murciélago,' meaning bat, as it uses all five Spanish vowels.
From websites to marketing brochures, international companies understand the importance of presenting themselves to Spanish-speakers in their native language. Spanish is also a very common language for the translation of film and television programme dialogue, with English language and other language films frequently being dubbed for Spanish audiences.
Spanish also has the honour of being one of the most phonetic languages in the world – if you know how to spell a Spanish word, it will be clear how it should be pronounced. This differs greatly from Spain's neighbouring country of Portugal, where the written and spoken versions of the language can at times seem to bear very little resemblance to each other!
English translation
In third place comes English, spoken by some 359 million native speakers worldwide and by many more as a second language. As with Spanish, English is a popular target language for a range of translation purposes, including websites, apps and a wide variety of business and marketing documents.
Although English is only the third most spoken language in the world, some 80% of the information stored on the world's computers is in English, emphasising its importance as a target language when it comes to translation.
Do you see the most common target languages changing over the years ahead? Let us know what you think by using the comment box.
Post

your Comment
STAY INFORMED
Subscribe to receive all the latest updates from Tomedes.