5 Arabic Linguistic Hotspots for Arab League Summit 2014
2 min read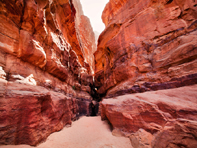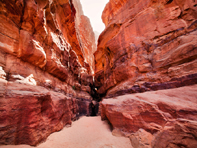 For Arabic language enthusiasts, a number of sites of historic linguistic interest make for essential visiting. The origins of the Arabic alphabet have been lost to the mists of time (though it is most likely derived from the Nabataean alphabet), but many early examples exist which will delight those looking to understand the language's evolution.
In honour of the Arab League Summit on 25 March 2014, here we present five must-visit Arabic linguistic hotspots.
Bahrain – Beit al Qur'an Museum
For Arabic script enthusiasts, a particularly good example of a script from the Umayyad caliphate (which ended in 749 CE) can be found in the Beit al Qur'an Museum in Bahrain. The well-preserved script will have visitors marvelling over its delightfully compact and subtle presentation.
Yemen – National Museum of Yemen, Sana'a
The National Museum of Yemen in Sana'a hosts an impressive collection of manuscripts from the second and third centuries AH. The museum's array of inscribed stones featuring early examples of the Arabic language from a wide range of locations across the country, combine with the manuscript collection to make it well worth a visit.
Russia – St Petersburg State University Library
Russia may seem an unusual place to include on a list of sites of historic linguistic importance to Arabic, but the Oriental Department of the St Petersburg State University Library houses some of the most visually exciting examples of Arabic calligraphy. A particular highlight is item number 374a of the collection – an Arabic dictionary complete with Persian annotations in the margins, from the late 17th or early 18th century.
Jordan – Khaz'ali Canyon, Wadi Rum
The Khaz'ali Canyon in Wadi Rum attracts tourists in their droves thanks to the incredible natural beauty of its towering rock formations. For those with a more literary interest in the site, a range of petroglyphs will enchant those seeking them out. The carvings include humans and antelopes, dating back to Thamudic times, as well as some fascinating examples of pre-Islamic Arabic inscriptions.
Egypt – Egyptian National Library, Cairo
A must-visit for all Arabic language enthusiasts is the Egyptian National Library in Cairo. The library is the proud home of two of the very earliest dated Qur'anic manuscripts, which date from 102 AH/720 CE and 107 AH/725 CE. In total, the library holds 47,065 Arabic manuscripts, so true Arabic language aficionados may find they need more than just one day there!
Which Arabic linguistic hotspots have you visited? Share your experiences with us by using the comments box.
Post

your Comment
STAY INFORMED
Subscribe to receive all the latest updates from Tomedes.