Oscar 2014: Best Foreign Language Film Winner
2 min read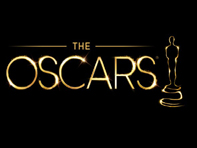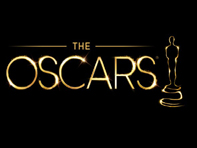 March 2nd 2014 will see the glitz and glamour of the annual Oscar ceremony reward the year's best and brightest of the film industry. As language lovers, we at Tomedes are excited to see the 2014 Best Foreign Language Film Award Winner and have thought carefully about our Oscar prediction for this category.
This is an important part of the Oscar ceremony, which helps to promote creative and acting talent, regardless of linguistic barriers.
The nominees are…
After a truly fantastic year for foreign language films, the 2014 Oscar ceremony will see five nominees in the running: "The Broken Circle Breakdown" from Belgium; "The Great Beauty" from Italy; "The Hunt" from Denmark; "The Missing Picture" from Cambodia; and "Omar" from Palestine.
All five films showcase the works of talented writers, directors and actors, but as we all know, at the Oscar ceremony there can be only one winner.
And the winner is…
For the past several years, the team here at Tomedes has made a game of seeing if we can predict the winner of the best foreign language film category. We've been fairly successful over the years with our predictions, to the point that this year we are willing to bet we know who will take home the award.
For the 2014 winner, our money is on Italy's "The Great Beauty." What makes us so sure of our 2014 Oscar prediction? Well, firstly it is a fantastic film. From director and writer Paolo Sorrentino, it tells the story of Jep Gambardella, who at 65 years old is suddenly prompted to reexamine his life of debauchery in Rome and understand the timeless landscape of exquisite beauty that lies beyond it.
Stacking up the numbers
It's not just our confidence in the film that makes us so sure that "The Great Beauty" will win – the numbers support this conclusion as well. From the past 85 Best Foreign Language Film awards, Italy has won 10 times, which is more than any other country.
From the countries nominated in 2014, only Italy and Denmark have been nominated previously and it's very rare for a first time nominee country to win an Oscar in this category.
While both Italy and Denmark have a track record of winning around 1/3 of the times that they are nominated (Italy has 10 wins from 27 nominations and Denmark has 3 wins from 9 nominations), Italy has not won an Oscar since 1998 (when "Life is Beautiful" took home the award). Denmark, on the other hand, won in 2010 for "In A Better World." From a purely political standpoint, it's unlikely the judges will award Denmark again so soon.
So that's our view on who will take home the 2014 Best Foreign Language Film Award at this year's Oscar ceremony. Who do you think it will be? Share your thoughts via the comments box.
Post

your Comment
STAY INFORMED
Subscribe to receive all the latest updates from Tomedes.