Mobile World Congress 2014 brings translators to Barcelona
1 min read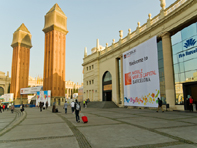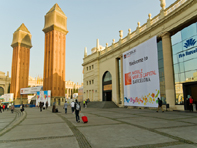 It's that time of year again – the world's largest annual exhibition for the mobile industry is once more set to descend on Barcelona. The Mobile World Congress attracts delegates from a wide range of industries, including translators from across the globe. This year's event will take place on 24-27 February.
What and why?
With over 1,700 exhibitors from over 70 countries, the Mobile World Congress is the mobile technology industry's most important annual gathering. Last year's event attracted over 72,000 attendees and nearly 3,500 members of the press, making it the most publicized mobile event of the year.
The event is known as the blueprint for the next big innovation in mobile technology, celebrating mobile's role as a catalyst for innovation and change.
Translation opportunities
For translators, the 2014 Mobile World Congress represents a host of opportunities.
Before the event, demand for the translation of marketing documents and technical specifications is high, with excellent opportunities for translators to work with new clients looking for professional translations.
During the event, interpreters are required for a wide range of language pairings, as the variety of speakers, exhibitors and delegates makes this a truly international event in terms of the languages used.
Translators are also required following the conference, when agreements need to be translated, along with follow up correspondence.
Looking ahead
For proactive translators, the Mobile World Congress is about more than just one-off jobs. Engaging with new clients who are presenting to or exhibiting at the conference means working with some of the key leaders and decision makers in the mobile industry.
These companies will often require documents to be translated into multiple languages to short deadlines. If a translator can prove himself capable and assist them with their conference preparation or follow up, it's likely that they will continue to use him throughout the year ahead.
Image credit: peresanz / Shutterstock.com
Post

your Comment
STAY INFORMED
Subscribe to receive all the latest updates from Tomedes.