Are you doing what it takes to keep up as your language evolves?
2 min read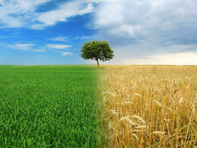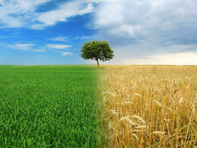 If you work as a freelance translator, you need to ensure your language and grammar skills remain honed in order to keep you at the top of your game. But language is not a static thing; it evolves over time just as do other features of our culture.
So how can you ensure that you haven't fallen behind the times? Here we look at the recent evolution of English and Portuguese as two examples which show how it is possible to keep up with linguistic changes.
Look to authority
Every language has its own cornerstone of authority, which can be turned to when in doubt. In English, it's the Oxford English Dictionary (OED). This seminal publication is now available online, in the form of Oxford Dictionaries Online (ODO). Whereas the OED provides a historical record of the core words and meanings in English over the past 1,000 years, ODO focuses on current English and the modern meaning of words.
Quarterly updates are added to ODO, along with explanations as to why the new words have been selected for inclusion and what they mean. Following these updates means that those with an interest in linguistics can ensure that their vocabulary incorporates the latest accepted words in the English language.
By prior agreement
Some languages follow pre-set agreements for their continuing evolution, such as the Portuguese orthographic agreement of 1990. Intended to create a single, common orthography for Portuguese-speaking countries, the agreement took a long-term approach to spelling reform, planning changes over several years. Despite quite significant opposition, the changes were made law in Portugal in 2008 and in Brazil over 2009, with changes implemented over a six year adaptation period.
Portuguese and Brazilian linguists and translators have followed the progress of the reforms with interest, tracking them online as they take place.
Love your language
To translators, love of language is a natural instinct, so most will follow closely as their native language and the other languages they speak evolve over time. The internet provides the perfect means to do this – it has fast become the essential tool for all translators looking to keep up with language's evolution.
How do you keep up to date with the latest language changes? Share your tips with us via the comments box.
Post

your Comment
STAY INFORMED
Subscribe to receive all the latest updates from Tomedes.