How Translators Help to Preserve Dying Languages (and 4 lost battles)
2 min read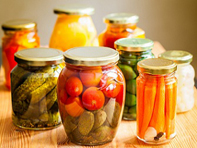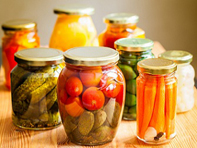 Over the centuries, languages change and evolve. Many grow and encompass additional words each year, but for some languages their time on this planet is almost over.
Translators help to preserve languages by keeping linguistic variety alive and well across the world. Their ability to manage two or more languages means that there is no need for people to move towards one common global language, as the rich variety that exists between languages can be preserved.
Sadly, for some languages, it is simply too late in the day. Therefore, in honour of the written and spoken word, we here look at five languages that are soon to be lost to the annals of history.
Ayapaneco
Source: Ayapaneco has been spoken by indigenous Mexicans for centuries, surviving war, conquest and political shifts.
Number of speakers: Only two speakers of Ayapaneco remain, one aged 69 and the other 75.
Interesting to know: Attempts to pass on their language to others through classes have been met with initial enthusiasm, but interest has then waned before anyone else has even approached fluency. Indiana University is working with the two remaining Ayapaneco speakers to create a dictionary of their beautiful language before it is lost to time entirely, so that the language will at least be preserved in its written form, if not its verbal one.
Ter Sami
Source: Native to Russia's north eastern Kola Peninsula, Ter Sami is the easternmost of the Sami languages, which have suffered greatly in the past century due to Soviet collectivisation.
Number of speakers: With only two speakers left, it seems as though Ter Sami is sadly destined to join Kemi Sami and Akkala Sami as an extinct language in the not-too-distant future.
Interesting to know: Soviet collectivisation saw all Sami languages banned in educational establishments and even from use within the home, with speakers forced to shift their language to Russian instead.
Tehuelche
Source: Tehuelche is an indigenous language of Patagonia, which was once widely spoken by the nomadic Tehuelche hunters who roamed the area now known as Chile.
Number of speakers: Government-sponsored genocide had a devastating impact on the remaining Tehuelche in the late 19th Century and now only four speakers of this ancient language remain.
Interesting to know: Tehuelche began to decline when its speakers were conquered by and assimilated into the Mapuche and its fate was sealed when Spanish began to spread across South and Central America.
Kayardild
Source: Kayardild is an aboriginal language of northwest Queensland.
Number of speakers: Kayardild is now spoken fluently by only four elderly Aboriginal Australians.
Interesting to know: A highly complex tongue, Kayardild is famous in linguistic circles for its stacking of up to four cases, clause-level cases that are used to signal interclausal relations and 'verbal case' endings that enable their hosts to be converted morphologically from nouns into verbs. Sadly it will not be long before these linguistic oddities become lost in time with so few speakers of Kayardild remaining.
Keep on translating
It is clear that translators have a key role to play in the preservation of language. The more people who can be encouraged to speak two or more languages, the greater the chances that we will be able to preserve as many languages as possible and avoid them joining the sad list occupied by those above.
What more should we be doing to preserve dying languages? Share your thoughts with us via the comments box.
Post

your Comment
STAY INFORMED
Subscribe to receive all the latest updates from Tomedes.