How to Become a Certified Translator
November 27, 2019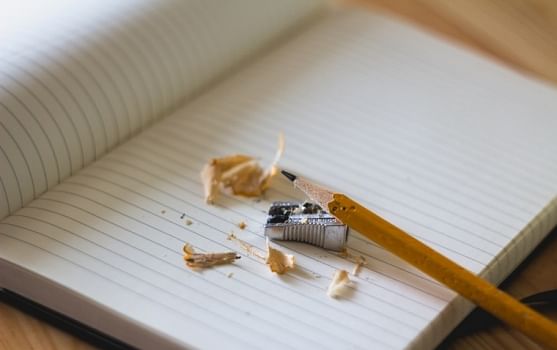 The qualifications that you need in order to work as a translator differ from country to country. As such, we've taken a look at three examples from around the world of how to become a certified translator. Let's dive in!
What Is a Certified Translator?
Unhelpfully, there is some confusion over what a certified translator actually is, due to the fact that this means different things in different countries. While each country's approach may differ, certification is, in essence, an official way for a translator to prove the quality of their work.
Note that there's a big difference between certified translators and certified translation services, which relate to the authenticity and accuracy of the translation itself. You can read more on the latter in the article below.
Read more: What Is Certified Translation and When Do You Need to Use It?
In order to explore in more detail what a certified translator is and how to become one, let's look at what this means in three of the world's major economies: the USA, the UK and Australia.
Certified Translators in the US
Focus Economics reports that the US will be the world's largest economy in 2019 and 2020, with a GDP rising from $21.506 trillion to $22.336 trillion over the course of the two years. With such a vast economy to participate in, there is plenty of scope for professional translators to thrive in the US.
According to the National Association of Judiciary Interpreters and Translators, "Certification means that an interpreter or translator has been tested by a government or professional institution with certifying authority, using a statistically valid, professionally designed exam."
The main route to certification in the US is through the American Translators Association. To become certified, translators have to sit a tough, three-hour exam that tests their comprehension of the source-language text, the translation techniques that they use and the quality of their writing in the target language.
While it's possible for anyone to work as a translator in the US, those looking to provide legal translation services, for which there is plenty of demand there, will need to obtain certification in order to prove their credentials (interpreters, meanwhile, can obtain certification that allows them to undertake legal interpretation work via the state and federal court certification system).
Having a busy day? Don't worry, we've created a short video to save you some time from reading.
Becoming a Certified Translator in the UK
The UK is another key global economy. Focus Economics ranks it fifth globally, with a GDP of US$3.198 trillion projected for 2020.
In the UK, anyone can work as a translator – there is no system of certified or sworn translators as there is in many other countries. You simply have to register with a translation agency or find your own clients as a freelancer and start translating. However, those looking to formalise their skills have several options open to them.
One is to become a Chartered Linguist (CL). To obtain the status of CL (Translator), the translator will need to show that they have been in professional practice for at least five years and hold a relevant qualification such as the IoLET Diploma in Translation or an MA or MSc in translation. They will also need to demonstrate a commitment to continuing professional development.
The Institute of Translation and Interpreting (ITI) is another route to certification in the UK. Translators who wish to become members of ITI must undertake a translation assessment – a compulsory entry test that assesses their linguistic talents. They must also provide professional references that demonstrate at least three years' professional translation experience. Those with a Diploma or an MA in translation may be excused from taking the entry test.
Translator Certification in Australia
Australia is another major global economy. It is home to the largest median wealth per adult of any country. Its GDP in 2017 was A$1.69 trillion.
Becoming a certified translator in Australia follows a broadly similar process to becoming one in the US and UK – that is, a demonstration of core translation skills.
Certification through the National Accreditation Authority for Translators and Interpreters (NAATI) came into effect on 1 January 2018. The process tests translators' knowledge, skills and attributes in order to certify that they meet certain professional standards. There is an emphasis on education, training and ongoing professional development as part of the certification process.
International Translator Certification
Translators looking to surpass national boundaries in order to prove their worth have several options at their disposal, with the most prestigious being translation certification from the United Nations.
The UN certification process has tests available for each of the six official UN languages: Arabic, English, French, Mandarin-Chinese, Russian and Spanish.
The UN translation certification process is particularly stringent. Translators must hold at least a relevant Bachelor's degree (a Master's degree is preferred) along with a degree from an accredited translation school. They must be able to translate into their target (native) language from at least two of the UN's six official languages.
The testing process begins with a written interview. Those who pass that stage are then subjected to a competency-based interview. It's an arduous process designed to recognise only the best in their field. As such, the certification is globally respected and well worth the hard work for those who attain it.
Why Become a Certified Translator?
Becoming a certified translator isn't just a means of demonstrating your skills and experience for your own sense of achievement. It's a way to demonstrate to clients (and potential clients) that you are a well-established, trustworthy source of high-quality translations.
Doing so has the potential to help you win more work, particularly when that work has a specialist subject. Medical translation tasks, for example, require keen attention to detail and outstanding linguistic skill. Those who can demonstrate they are certified translators stand a better chance of winning this kind of higher-paying translation work.
Final Thoughts
Are you a certified translator? Do you believe that the certification process was worth the effort? Leave a comment below to share your thoughts!