English to Moldovan Visa Petition Translation
Among the many services Tomedes provides worldwide, some of the most commonly requested from country to country – and perhaps one of the most important – is visa and visa petition translation. This is a service often requested by both individuals and legal offices alike. English to Moldovan visa petition translation is a service we provide for our clients in Moldova, so they are able to read their visa petition to an English speaking country in their own Romanian dialect of Moldovan. Visa translation and visa petition translation is important to those who are requesting the visa, in order for them to remain completely informed about all details and processing of their visa petition. It's also important for the petitioner to keep a record of all documents even after the visa has been granted, in case anything is lost or misplaced. A native language copy of a visa or visa petition is extremely helpful if the regular visa is lost, stolen, destroyed or misplaced during the stay in a foreign country. To get a free quote on a visa petition translation, simply use the menu on the left to upload your document. You'll be provided with an estimate in less than 10 seconds.
Some of the circumstances under which a visa petition translation is requested, is for a performing artists going on tour abroad. In this case, the performing artist contacts a lawyer in the country they wish to visit temporarily, to have them request an O-1 temporary visa. This process can include consultation letters from other sources, recommending the performing artist's tour in the country, as well as the visa petition itself. For an English to Moldovan visa petition translation, as well as a visa petition consultation translation, the client – whose information we always keep confidential – receives the petition and the petition consultation letter from their Moldovan translators, so that they can follow the procedure and processing of the visa, as well as offer any input to their lawyer. While many Moldovans speak or read English, legal document translation is often still necessary, in order for the petitioner to completely understand the documents, as well as any technical terms. Our visa translators and visa petition translators are also certified legal translators, which substantiates their experience and skill with this particular technical translation. The best part about our Romanian language visa translators is that despite their years of experience and proficiency in their field, their services are always provided at the absolute lowest translation service price.
WHY CHOOSE US
24/7 human support

1 year guarantee

50,000+ business customers
TRUSTED BY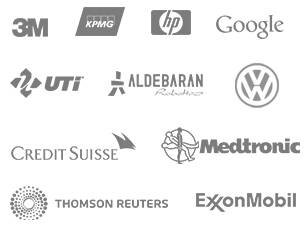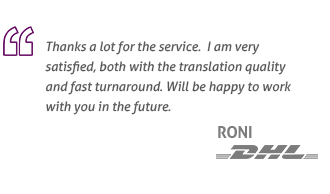 © Copyright 2007 - 2019 TOMEDES. All Rights Reserved