Professional proofreading and editing services
Your fast route to perfect English
Our professional proofreaders and editors can fix your document's errors and improve the style, tone and readability. They check grammar and punctuation to ensure that your English is perfect and that your content is presented as beautifully as it deserves.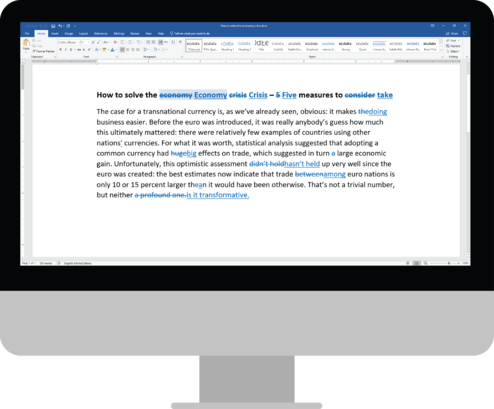 Get your messages across in flawless English
Our professional proofreading and editing services improve the clarity of your writing and ensure that you achieve the perfect style and tone. Our qualified proofreaders and editors will help your content shine: they deliver your messages in flawless English.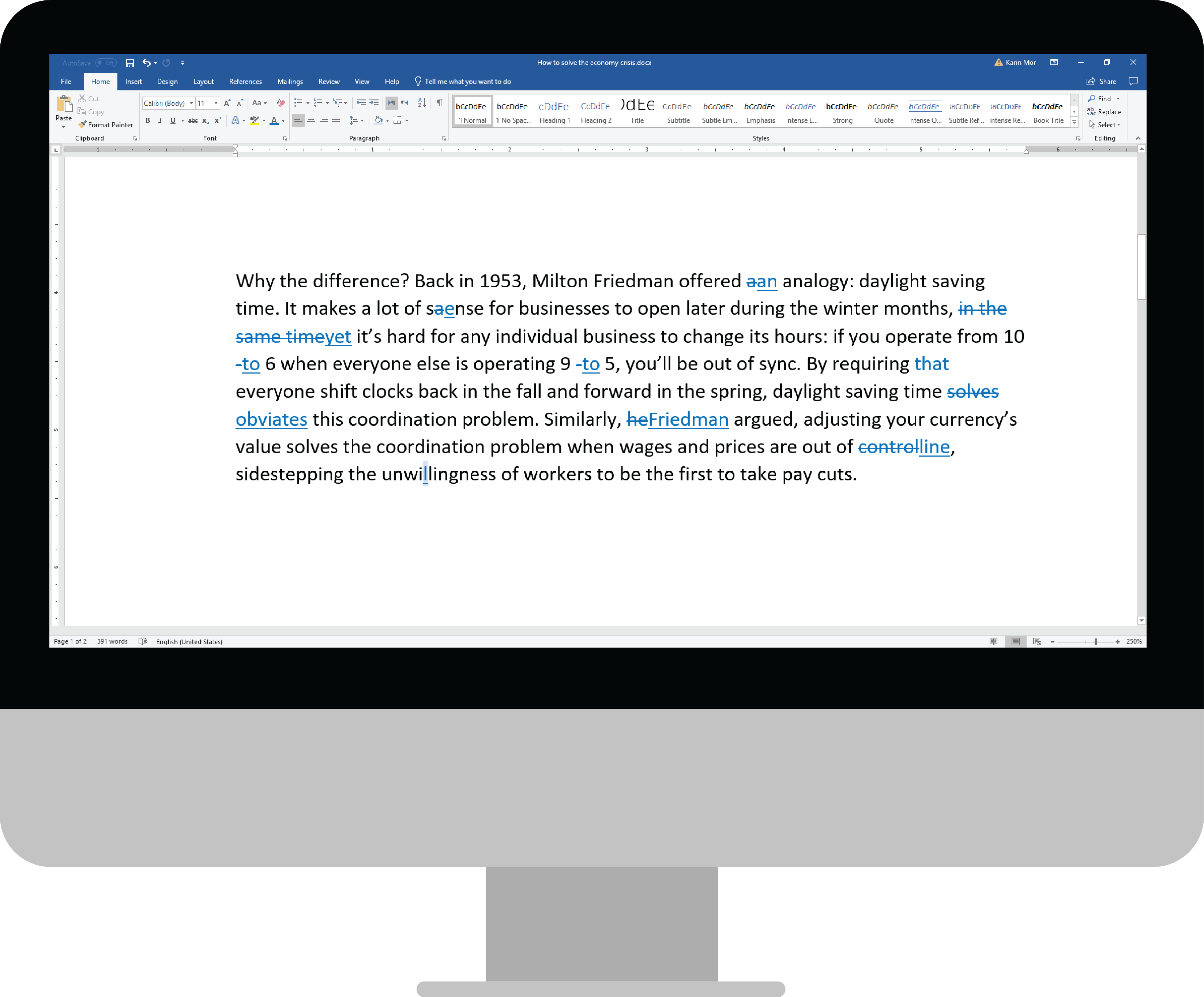 Collaborative proofreading and editing services
Our language professionals will use their experience and advice to provide you with useful feedback and advice. Insights will be laser-focused on elevating your writing to the next level.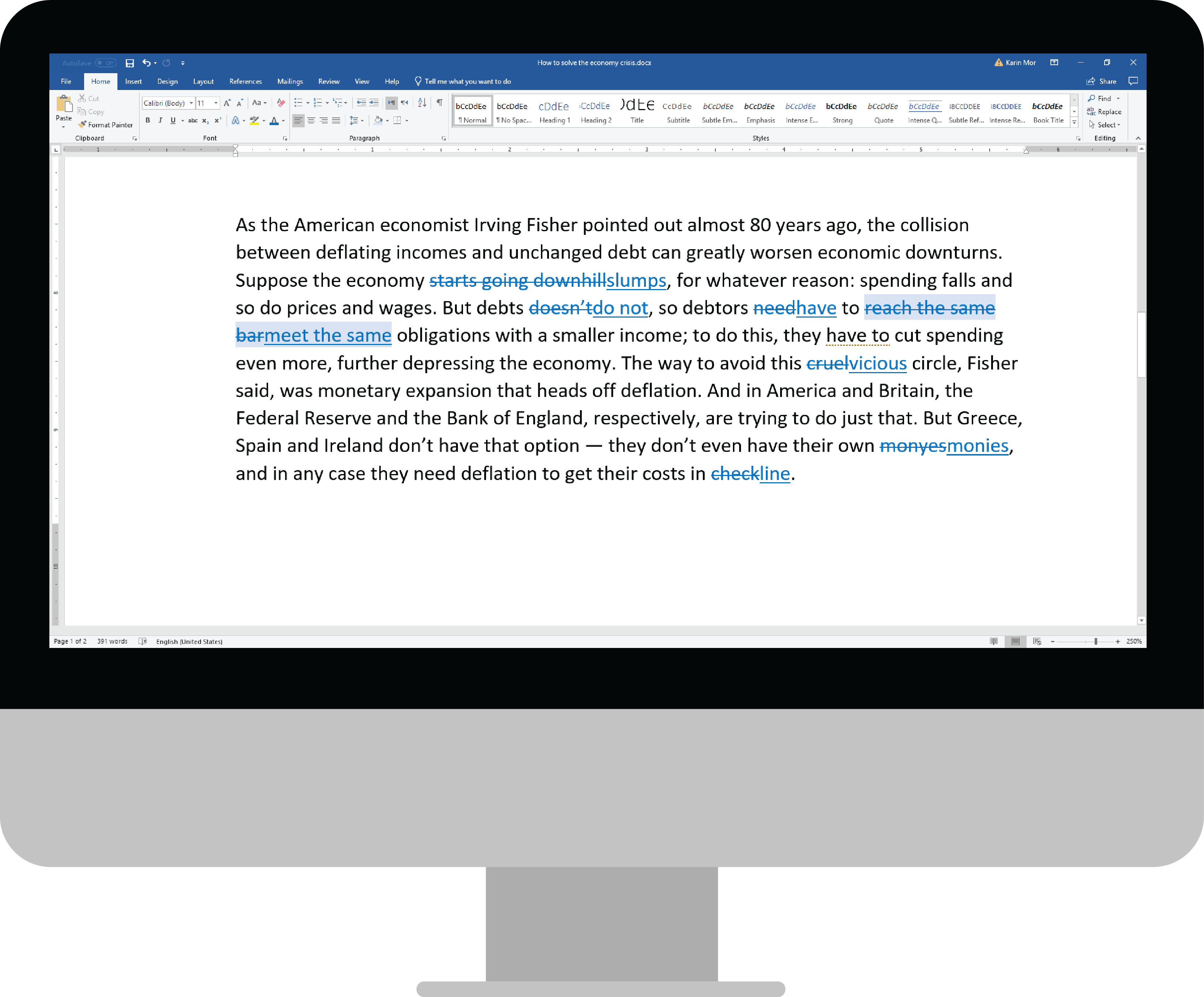 Proofreading and editing services for all
Businesses
No matter the size of your company, your written materials influence how everyone from customers to shareholders views your business. Use professional proofreading and editing services to make sure you create the best impression.
Academic Use
If you want your knowledge to shine through your thesis, dissertation and other academic papers, our qualified language professionals can help. Make sure your grades are based on your knowledge and ideas, not your grammar!
Authors
If you write for a living, it's essential to find a proofreading and editing service that you can trust. We can polish your novel, manuscript, article or play and elevate it to the next level. Non-native English speakers can benefit particularly.
Personal Use
From wedding speeches to legal papers, our online proofreaders and editors can check and improve grammar, punctuation and tone. If you want to be certain that your documents are the best they can be, it's time to engage the professionals.
Proofreading and editing services you can trust
Impeccable Reputation
Our strict standards ensure that you receive only the very best proofreading and editing services, from qualified, experienced language professionals.
Secure Services
We deliver professional editing and proofreading services in more than 90 languages through a network of skilled language professionals.
Linguistic Diversity
We work with a wide range of languages every day. Our linguistic diversity means that we can support clients around the world with professional proofreading and editing services in multiple languages.
24/7 Service
We provide 24/7 human support and a one-year guarantee for all proofreading and editing projects. We've worked with over 50,000 customers and have a satisfaction rating of 97%.