Avoid Ambiguity: When does Your Responsibility for a Translation Ends?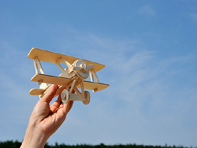 Have you ever wondered what's expected of you after submitting a completed translation? If so, then chances are that your clients would like to know too!
This post will discuss the importance of establishing some clear boundaries to avoid ambiguity and to make your business transactions smoother.
Further, we will also talk about two different methods – minor revisions and a guarantee period – that many freelance translators use to find a middle ground between continuing to work on a translation after it has been submitted and not offering any further support to clients at all.

Establishing boundaries
When it comes to your responsibility for a completed piece of work, clearly stating what you believe yourself to be responsible for upfront is the best course of action.
This will allow you to define what clients can and can't expect from you once they commission you to complete a translation. And making sure clients know these boundaries is essential to managing their expectations.
The best way to set boundaries is to spend some time constructing a terms and conditions document that you can present to new clients, informing them of how you would like to be treated and what they can expect from you.
In your terms and conditions, you can also address when your responsibility for a piece of work is over, and if a client asks you to preform additional work on a document that exceeds what you've set out in your terms and conditions, then you can tactfully point the client to the terms and conditions they agreed to before commissioning you.

Agreeing to minor revisions
Having established that it's a good idea to have some boundaries that define when work begins and ends, we're now in a position to discuss what sort of measures you can implement after work has been completed.
Agreeing to complete minor revisions on a completed translation is somewhat expected in the translation field, and agreeing to do so gives the client an assurance that if something is found to not entirely meet their expectations then they can suggest some alternative action for you to implement.
The important thing to do is to set out in your terms and conditions how may revisions you are willing to agree to. Otherwise, there might be no end to making minor changes to a completed document with a fussy client!
As far as your responsibility for completed work goes, offering minor revisions is the least a client expects, and agreeing to do so shouldn't take up much of your time either.

Having a guarantee period
Another measure that you can implement is to offer a guarantee period on all completed translations. During this period, you agree to make a re-translation or full refund should your work be found insufficient.
In practice, clients rarely ask for you to re-translate their entire document, and having a guarantee period is a nice gesture that actually acts in your favor: new clients can see that you 'put your money where your mouth is', and clients who are cautious of commissioning large projects to new translators will be happier to take a chance on you if they know that their money can be refunded.
At Tomedes, we offer a one-year guarantee period on all of our translations, and we find that this guarantee is instrumental for securing new clients and giving them piece of mind.
Of course, if you do choose to offer a guarantee, then your responsibility for the completed translation lasts significantly longer than simply agreeing to one set of minor revisions. However, we at Tomedes personally feel that the benefit of having a guarantee period significantly outweighs not offering one at all.

Final thoughts
If you were a client, would you expect minor revisions or a guarantee period too? As a freelancer, what things do you implement in your terms and conditions to define when your responsibility for a translation ends? Have you ever completed some minor revisions or offered a guarantee period for your clients? Please let us know in the comments below!
POST YOUR COMMENT
Stay informed
Subscribe to receive all the latest updates from Tomedes.