How to use translator's notes like professional translators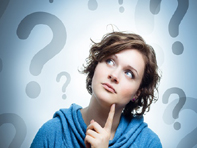 In a perfect world, a completed translation would be accepted as submitted, and each line of text viewed as the perfect rendering of each possible translative option with no further clarification required.
However, in reality translators are likely to come across instances that give them pause during the translation process – whether that be a misspelt word, an obtuse phrase or otherwise. As such, it's sometimes necessary to leave a translator's note in the document to alert your client to a problem in the source text, or to elaborate on the reason for a certain interpretive option.
A surprising number of clients are unfamiliar with the need for translator's notes. Instead, they expect a note-free translation without any queries. This article will therefore not only look at what translator's notes are and how to use them, but also consider how best to work with clients in respect of them.
What are translator's notes?
Translator's notes are an addition to a text made with the intention of providing greater clarity for specific interpretive decisions in the target copy.
Wikipedia defines a translator's note as:
"A note (usually a footnote or an endnote) added by the translator to the target text to provide additional information pertaining to the limits of the translation, the cultural background, or any other explanations."
Translator's notes are also used to flag potential mistakes in the source text, or difficulties that present themselves during the course of the translation.

How to add translator's notes
There are various ways to add notes to a translation (by way of example, various translators discuss their preferences here). Popular methods include simply using parentheses inserted directly into the text, or prefixing a comment with the abbreviation 'TN' or 't/n'. Making use of footnotes is also a popular method among translators, although if the source text already contains footnotes then this method may cause confusion. When using the abbreviated method, be sure to write out 'Translator's note' in full first, as this will ensure the reader is clear about the abbreviation's meaning.
Whatever method you choose to alert readers to your notes, the main thing is to be consistent with your usage in order to send a clear signal to the reader.
If your notes are only intended to be for your client to read, and not to be published in the final text of the target translation, then it's appropriate, and perhaps more convenient, to use the comment function of various word processing software. This will alert the client to various issues they need to follow up with you or consider by themselves before publishing the translation.

How frequently are translator's notes appropriate to use?
A popular point of debate among translators is how often they should use notes. After all, providing detailed notes explaining your decisions will eat into your translation time.

This was discussed in detail on the Proz discussion forum, where a translator was tasked with providing detailed notes for each interpretive option she chose, and then requesting how she justified her chosen translation. What complicated matters further was the fact that she was transcribing an audio recording that contained a number of informalities and redundancies.
As you'll see if you visit the aforementioned thread, opinions are divided on the matter. But if you're ever in a position where you have to provide more work than you feel you've signed up for as a result of adding translator's notes, then it's worth mentioning this to the client and trying to agree on a way forward.

Final thoughts
Have you ever made use of translator's notes? If you have, what method did you use to make your notes? Finally, do you think there's the potential for extensive note-making to extend a project beyond your estimated timeframe? Let us know by leaving a comment below.
POST YOUR COMMENT
Stay informed
Subscribe to receive all the latest updates from Tomedes.