How to make money online in 2020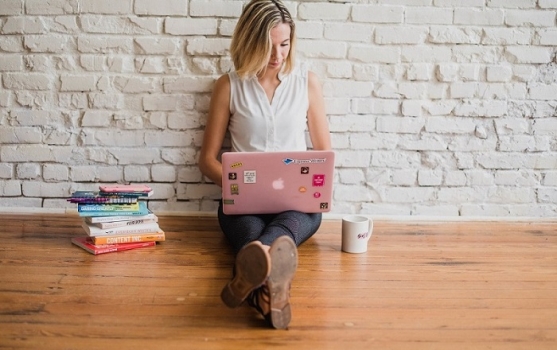 If you're good with languages, you will find plenty of opportunities to make money online in 2020. Whether you prefer to write articles, transcribe audio or undertake video translation, opportunities to make money quickly online abound.
This article on how to make money online, for example, was published by Ryrob in 2019. It shows which opportunities were the best to explore this year, while below we look ahead to the roles that will keep the big bucks rolling in in 2020.
Making money online from translation
If you speak two or more languages fluently and have a good eye for detail, there is much about online translation work that should appeal to you. As with all of the roles in this article, you can do the work from anywhere, provided you have a decent laptop and a stable internet connection.
Establishing yourself as a translator means finding clients and getting some great testimonials to prove your worth. Volunteering to translate for charities, working with translation agencies and bidding for jobs on freelancing sites will all help you to get started and build up both your confidence and your reputation. By varying the ways in which you seek clients, you should also be able to establish a decent income stream that relies on several sources, which is important in case one of those sources suddenly dries up!
Tired of watching clickbait "how to make money online videos" in YouTube? Here's a short video that perfectly summarizes this article.
How to make money online through transcription
Transcription work is also a great way to make money online as we head towards 2020. Whether you speak only one language or several, you can transcribe video and audio files for clients online. It's a good idea to have a proper transcription foot pedal if you're undertaking this kind of work. While it's perfectly possible to manage without one, doing so will reduce the speed and ease with which you can transcribe, meaning that your hourly rate will be lower.
Finding transcription work is much the same as finding translation work, in that there are plenty of agencies out there who employ remote transcriptionists. There are also many opportunities available through freelancing job board sites, where you can quickly increase your hourly rate once you've built up a good reputation.
Transcription is an easier way to make money online than some of the other options in this article. It also has a fast return rate, making it ideal for students looking to balance earning money through transcription with devoting time to their studies. Save the Student published a guide showing easy ways to make money online for those who need to earn extra income to fund their studies.
Delivering proofreading and editing services online in 2020
If you have a superb grasp of one or more languages, proofreading and editing work may well appeal to you as a way to make money online in 2020. Both require exceptional attention to detail. Proofreading focuses more on spotting typos and grammatical errors, while editing involves more extensive work on the copy, including improving the way it's written and how it comes across to the reader.
There are numerous professional courses that you can undertake in order to qualify as a proofreader and/or editor. While some clients will be happy engaging those without formal qualifications, others will prefer to use qualified individuals – and potentially to pay more for their services. As such, if you are planning to deliver proofreading and editing services for a living, it may be best to ensure that you undertake a relevant qualification as part of your training.
Making money through writing online
Writing is another task that you can use to make money online, either in your native tongue or using any other languages that you speak well enough. There are many ways to make money through providing content writing services, from helping companies with their brochures, press releases, blog posts, websites and guest articles to working for content mills.
If you're just starting out and looking to make money through writing in 2020, building up a strong portfolio is essential. That may mean taking low-paid jobs in order to build up a reputation and establishing your own blog in order to show off your writing abilities. Becoming a writer isn't a get rich quick scheme, but it is achievable if you work hard at it and are prepared to 'pay your dues' in order to establish yourself. If you can write in more than one language, so much the better, as you'll have a wider pool of potential clients to work for.
Providing desktop publishing services online
If you have a talent for design as well as for the written word (or even instead of), then providing desktop publishing services is a great way to make money online while using your creative abilities. There are countless companies out there who want to produce impressive publications but lack the in-house skills to do so and thus turn to freelancers or agencies for help. Again, all you need is a good computer and a fast internet connection, as well as design software that will allow you to produce fabulous brochures, leaflets, presentations and more, in line with your clients' needs.
Final thoughts
If you're wondering how to make money online in 2020, why not consider one of the above career paths? Or perhaps you could deliver multiple services as part of a portfolio career. Either way, using your language skills to make money online provides you with an array of interesting opportunities.
Remember, too, that our suggestions have focused mainly on translation, localization and the written word. There are many alternative paths out there, as this article showing ways to earn money online from Entrepreneur, through everything from email marketing to selling your creations, demonstrates. Whichever activity or activities you choose, remember that how much money you make online nearly always equates to how much effort you are prepared to put in!
POST YOUR COMMENT
Stay informed
Subscribe to receive all the latest updates from Tomedes.