English words that can't be translated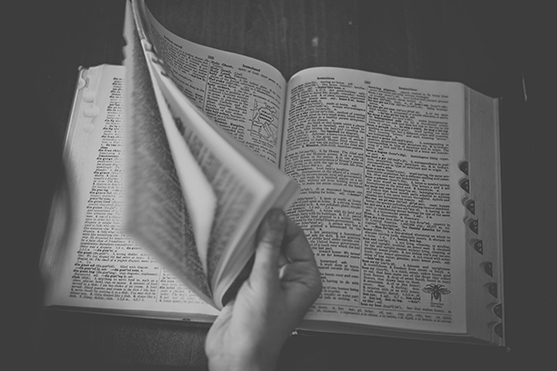 We previously looked on the Tomedes blog at ten words that have no English translation. However, there are also words in English that can't be translated into other languages with a single word. Here are a few of the most interesting.
1. Awkward
Awkward is the perfect word to describe that peculiarly British blend of embarrassment, discomfort and uncertainty that arises most often in social situations when someone has said something that they shouldn't. There is no direct equivalent in Italian – the closest word is 'scomodo,' which means uncomfortable.
2. Jinx
Jinx can either refer to an object (or person) that brings bad luck, or be used as a verb. There is no single word equivalent in Polish, so 'jinx' has to be translated to 'something that brings bad luck.'
3. Shallow
The use of 'shallow' to mean something that is not deep has no direct equivalent in French, so has to be translated as 'peu profond.' The same is true in Italian. This is distinct from 'superficial,' which in French is 'superficiel.'
4. Insight
Insight is the ability to gain a deep, accurate and intuitive understanding of someone or something. It cannot be directly translated into Spanish, so the words for 'perspicacity,' 'perception,' 'penetration' or 'intuition' have to be used instead.
5. Nice
The word 'nice' is used a great deal in England and, depending on the context and tone of voice of the speaker can actually have quite a subtle range of different meanings. It is a word that many other languages struggle to incorporate in quite the same way.
6. Put
There is no direct equivalent in German of the word 'put.' Instead, Germans have to opt for 'set,' 'place,' 'lay' or a similar suitable substitute.
7. Off
The word 'off' is hard to translate into French. As a preposition, it tends to be covered by 'de,' though this more accurately translates as 'of,' 'to,' 'from,' 'by,' or 'with.'
8. Bully
The Portuguese don't have a single word that translates as 'bully,' though they do have some fantastic words that we don't have a direct equivalent for in English ('tez' meaning 'the skin of your face' is a great example). There are also some English words that, while they do translate into Portuguese, lose much of their definition in the process. 'Pasta' becomes 'massa' in Portuguese. 'Pastry' also becomes 'massa.' 'Dough,' 'batter' and 'cake mix,' meanwhile, all translate to... yes, you guessed it: 'massa.'
9. Fortnight
Interestingly, the word 'fortnight' in English (meaning a period of two weeks) doesn't have a direct equivalent in US English, where it is not commonly used. Though 'biweekly' is used to mean 'fortnightly' in the US, the word 'fortnight' itself doesn't have a 'translation' between the two versions of English.
Final thoughts
Which English words have no equivalent in your native language? How do you get around the problem? Let us know via the comments.
POST YOUR COMMENT
Stay informed
Subscribe to receive all the latest updates from Tomedes.