Mexican Divorce Certificate Translation | Tomedes
SEP 2, 2020
By Ofer Tirosh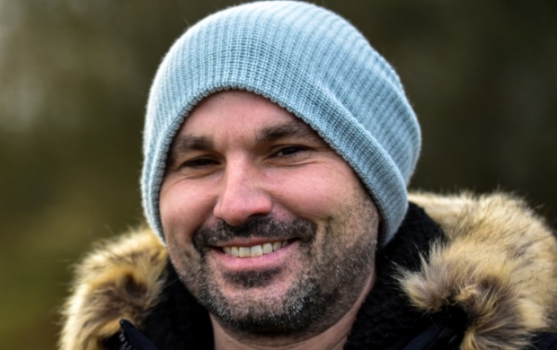 There are many translation jobs that require careful, discreet handling, and the translation of divorce certificates is right up there with them. Divorces don't tend to be happy occasions, so it's important to work with the client in a supportive and understanding way. Over the years, Tomedes has handled many divorce certificate translation jobs. Our most recent was for a client who needed a divorce translation from Spanish to English.
Divorce Certificate from a Client in Tijuana, Mexico
Our client needed a translation of his Mexican divorce certificate. He spoke Spanish fluently and English pretty well, so started off by looking for a Mexican divorce certificate translation template online. However, after a spot of research, he realised that this wasn't the kind of job to undertake without professional support. As such, he got in touch with the Tomedes team and we were delighted to be able to help. The client asked us for a Tijuana divorce certificate sample translation as evidence of our experience in this area. We didn't have a Tijuana one to show him but were able to share our Mexican divorce certificate translation template, which turned out to be precisely the reassurance that the client needed. Our divorce certificate translation from Spanish to English template delivered the professional finish that the client needed. With access to in-house, multilingual desktop publishing skills, Tomedes has a range of documents available for inspection by anyone wanting to review a divorce certificate translation sample before committing to proceed with their translation. For the translation of a divorce certificate, a template works particularly well, as it delivers not just the language skills that are required, but also the typesetting element that makes the translated certificate look similar to the original.
Whilst these are all good guesses, they are not the most translated website in the world. In fact, they're not even close! Read on and the result may surprise you...
Believe it or not, the official website for the Jehovah's Witnesses is actually the most translated website in the world.
At present,the website has been translated into a staggering 731 different languages (in 2019, more than 980 languages – see below!), and there are even dedicated translations for people who use different languages' variations of sign language, making it accessible for deaf and hard of hearing people too.
To put that into perspective, Apple's website is translated into 126 different languages, Google's search page is available in 149 languages, and Wikipedia has content available to read in 290 different languages. By comparison, the Jehovah's Witnesses home page dwarfs all three of these websites' localizations combined!
Additionally, the Jehovah's Witnesses' physical publications are translated into even more languages and distributed globally -- a staggering feat of coordinated translation.
It's strange to think that the website of this relatively small religious group has such a wide-reaching localization, but after doing some research into this group's belief system, the breadth and depth of their translation efforts do indeed make sense if you understand their worldview
Why Is The Jehovah's Witnesses' Website the Most Translated Website in the World in 2015-17?
The Jehovah's Witnesses subscribe to a belief system that is comparable to, yet distinctly different from, mainstream Christianity. The strong prioritisation of translation means that the publications of the Watchtower (the Jehovah's Witnesses' global HQ, based in the US) can be read by people around the globe, along with the Jehovah's Witnesses' translation of the Bible.
Depending on your perspective, you may view this initiative as either an example of mass proselytizing via the use of carefully worded propaganda, or a commendable facilitation of a religion's belief system that makes extensive efforts to include all believers, no matter their native tongue or background.
But regardless of your perspective on the matter, the work that goes into producing a consistent translation on this sort of scale is indeed mind-boggling!
An Unexpected Outcome?
Did the fact that the Jehovah's Witnesses website is the most translated in the entire world surprise you?
If so, what did you think the most translated website was? And does the fact the this particular website holds the title of most translated in the world seem more reasonable once you understand the importance they place on reading their publications?
Let us know what you think in the comments below.
Why choose us
24/7 Human Support
1 Year Guarantee
50,000 Business Customers